Manufacturers in Texas Leading the Country in Growth for the Foreseeable Future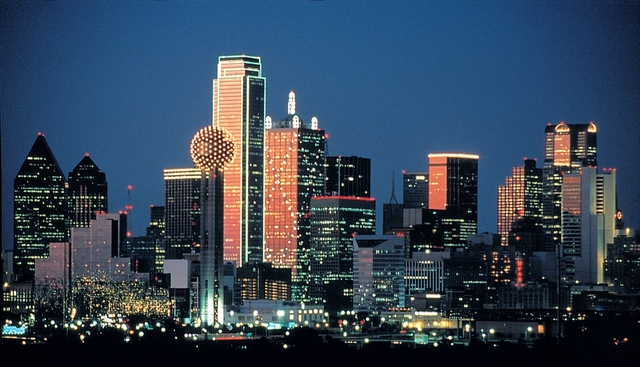 Texas-a state known for its football players and gun-slingers-is beginning to get its name on Forbes lists as best places for business and careers. Here at
Daryl Flood
we've been busy moving families with new opportunities.
In the recent years of economic strife, Texas has persevered and seen some of the largest growth in both jobs and exports, areas the government has been struggling to stimulate all across the nation. With its economy booming and jobs opportunities growing, people are making the move to Texas to take get a piece of its success. What has made Texas an area of such growth? Much of Texas's growth can be contributed to the success of its Dallas-Fort Worth as a desired area for manufacturing.
In the August 2013 report by the Bureau of Labor Statistics, the number of jobs in the Dallas-Fort Worth area has risen by 111,800 jobs this year, an almost 3.8% growth. With the national average for job growth at only 1.7%, Dallas-Fort Worth area's growth of nearly twice the amount is very significant. Among the 12 largest metropolitan areas in the nation, including places like Los Angeles and New York, Dallas-Fort Worth is ranked first in the rate of job growth.
And it's not just the Dallas-Fort Worth areas that is boosting Texas's economy, the Houston metropolitan area claims second prize for job growth. With two of its cities experiencing the most growth across the nation, Texas is clearly doing something right.
Part of Texas's success can be attributed to its large number of exports in a variety of industries. Texas's leading exports include aircraft products and parts, semiconductor motors, motor vehicles, and financial services. Refined petroleum and information technology support are also two of its largest export industries.
Texas continues to grow its export business as more and more companies are beginning to manufacture their products in Texas. By offering economic incentives to these companies, Texas has become a desirable state to set up business. And other businesses are enjoying the benefits from this boom as well. Moving and relocation companies in Texas are certainly seeing more demands for their services. Both families and businesses are requiring packing, moving, and storage services as they set up their home in Texas.
The consequential growth in jobs and increase in economic strength only heightens the desire of companies to establish plants and factories there. Building new factories and starting up business is an expensive process, so companies are comforted by the long-term stability offered by Texas's flourishing economy when they invest in a manufacturing center there. Even a company like Motorola Mobile, which is based in California and Illinois, has set up their manufacturing plant in Fort Worth, Texas.
With its stable economy and its business-friendly environment, Texas is continuing to grow as a center of jobs, exports, and economic strength, meaning that for those who are looking for a job-rich location, Dallas, Fort Worth, or Houston may be your next home.