Cosmetic Dentist Office Looks to Educate the Community of Maspeth through an Interactive Website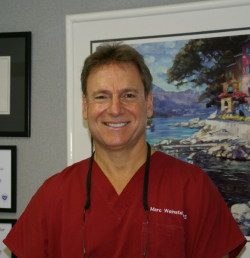 Maspeth, NY - People use the Internet to search for useful information every day. Understanding the new way that information is distributed in the digital age, the team of dental professionals at Maspeth Dental Association is reaching out to patients with an intuitive, patient-interactive website.
Doctors Weinstein, Cohen, Chang, and Kim have announced the launch of a new, patient-focused website. Their Maspeth dental practice is utilizing the website to educate the community on the importance of oral health. The website includes a frequently asked questions page to address common concerns on topics ranging from oral hygiene to difficult dental procedures.
Cosmetic and implant dentist,
Dr. Weinstein
, explains, "Part of our role as dentists is that of an educator. The more we educate our patients, the better they are able to achieve and maintain a healthy smile. A website is a great information resource we can direct our patients to, or simply have online for people searching for information they want to know more about."
The website possesses interactive attributes including a free Smile Gallery feature to help patients make better informed decisions about their oral health. Current and prospective patients now have access to information about preventive health practices, financial options (including Care Credit), before and after photos of dental procedures, and other informative content when they visit the website. Some of the services offered by the team as Maspeth Dental Association include:
Cosmetic Dentistry
Implant Dentistry
The website also utilizes extensive search engine optimization techniques to reach patients and local consumers who are searching for relevant information about cosmetic dentistry in Maspeth, NY.
"We want our website to be the one people visit in our area to get all their dental questions answered. We've compiled a and frequently asked questions list as well as an office tour that we think will make patients more comfortable in choosing the right dental practice for their needs", Dr. Weinstein adds.
About Maspeth Dental Associates
The team of dental professionals at Maspeth Dental Association includes cosmetic and implant dentists, fixed and removable prosthetic specialists, and restorative dentists. Doctors Weinstein, Cohen, Chang, and Kim are dedicated to providing high-level care for all of their guests. The doors at Maspeth Dental have been open for more than 20 years. They offer Saturday hours and emergency appointments to better serve their community. With an array of services that encompasses
teeth whitening
to dental implant placement, the experts at Maspeth Dental Association are able to transform the smiles of all new and existing guests.
For more information on oral health care and the services offered at Maspeth Dental, please visit the website at
maspethdental.com
.
Email Maspeth Dental Association LLP