DBSIT Expands Mining Industry Client Base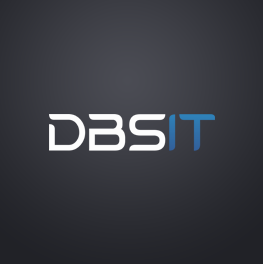 Australia's multi-billion dollar mining industry is a magnet for IT companies wanting to profit from this highly lucrative sector. For many years, local company, DBSIT, has grown it's market share of IT business from Western Australia's most prominent mining businesses. Today, DBSIT has announced plans to expand service capacity to meet the increasing demand for their highly reputable IT solutions.
In recent years, economic forecasters have warned that the mining industry would see a shift of IT contracts from local professionals to offshore providers. However, the lure of the low price point has proved to be short-lived for many Perth businesses. Without local insight and an understanding of the Australian business market, these offshore providers can often deliver inferior services that fail to meet project goals. A solid reputation and a local presence has ensured that DBSIT remains the premier IT Services Provider for mining companies in Western Australia. Now, with new offices in Sydney, DBSIT is poised to offer their significant mining sector experience to organisations throughout Australia.
DBSIT offers a full suite of IT services at competitive rates. Flexible IT helpdesk support continues to be a popular offering, while Web Development and iPhone App Development are increasingly in demand. Online marketing and SEO are also surging in demand, as mining companies seek to gain a modern, digital presence in today's business environment.
The DBSIT team consists of IT professionals with many years of experience in creating powerful, innovative IT solutions. An emphasis on consultative planning ensures business and operational goals are met, now and in the future. Custom software development is often part of essential IT upgrades that push productivity forward.
The nature of the mining industry can lead to many challenges. If workers are based in remote locations, or they need to travel extensively, the IT solution needs to flexible and mobile-friendly. That's why DBSIT offers a mix of on-site and remote services and support for mining companies and their subsidiaries. While Australia's mining boom has slowed in it's intensity, it is none-the-less a robust, highly profitable sector that is a fundamental part of Australia's legacy. The team at DBSIT is proud to play a part in this inspiring success story.