Local Long Beach Dental Office Adds New Team Members to Better Serve Community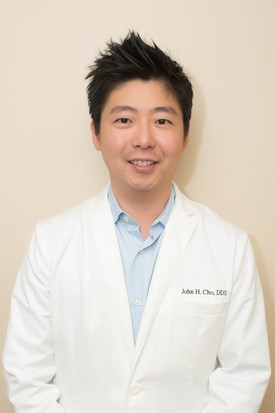 Long Beach, CA – Dr. John Cho has added two new staff members to the team at his dental practice in order to better serve guests who are looking to improve their oral health.
John Cho, DDS is a southern California native whose cosmetic and restorative dental practice focuses on improving the smiles and overall oral health of all of their new and existing guests. In an effort to better serve his patients with open communication and high-quality dental care, Dr. Cho is proud to announce the addition of two new friendly faces at his dental practice.
Dr. Cho
knows how important it is to make sure each of his patients receives personal care from himself and his staff. He explains, "I selected Misty and Naomi as the newest members of our dental office team because I knew I could trust them to provide friendly and informative care to all of our patients."
Misty Mandas joins Dr. Cho's practice as a schedule coordinator. She comes from an extensive background of dental assisting and dental office experience in California. Her dedication to team work and strong communication helps Dr. Cho's dental practice provide the best possible care to more patients. Mindy prides herself on being detail-oriented and takes the time to answer any questions a guest may have, as she understands that a well-informed patient makes for a better all-around patient.
Naomi is the newest dental assistant at the Long Beach dental office. She holds a certification in performing digital x-rays and has spent time assisting in various dental specialties, such as oral surgery and
cosmetic dentistry
. As someone who prides herself on her good listening skills, Naomi is able to help with patients with their individualized care plan, making sure that all of their concerns are addressed in any treatments.
With Misty and Naomi's help, patients can move swiftly through the waiting room and the dental chair, feeling confident that the care of the smile and commitment to open communication are considered top priorities.
Dr. Cho adds, "I'm excited to be able to continue to offer high-quality dental service to new and existing patients. I know Misty and Naomi are fantastic communicators who approach their work with enthusiasm and caring to help support our patients."
About John Cho, DDS
Dr. Cho graduated magna cum laude from UCLA and went on to receive his doctorate in dental surgery from the University of the Pacific Aruther A. Dugoni School of Dentistry in San Francisco. He is a member of the American Dental Association, California Dental Association and Harbor Dental Society as well as a certified provider of Invisalign® and
Six Month Smiles Cosmetic braces
. Dr. Cho is dedicated to lifelong learning and has completed hundreds of hours of additional training to better serve the patients in his community. He works with the team at his Long Beach office to provide caring oral health treatments for your best smile yet.
For more information about the team as well as the beneficial dental services provided by Dr. Cho, please visit the website at johnchodds.com.