San Francisco Dentist Offers New Website as Educational Oral Health Resource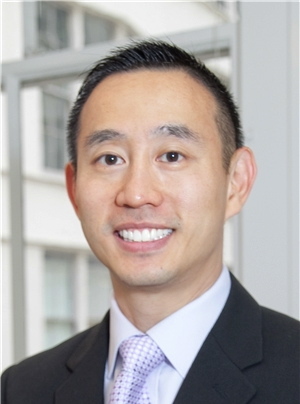 San Francisco, CA – In the digital age, people use the Internet to search for useful information. Stanley Siu DDS, is reaching out to patients with an intuitive, interactive website.
Cosmetic and restorative dentist,
Dr. Stanley Siu
has announced the launch of a new, patient-focused website. Dr. Siu's practice is utilizing the website to educate the community on the importance of maintaining good oral health. The website includes a links page with informative dental resources, as well as a frequently asked questions page to address common concerns on topics ranging from oral hygiene to difficult dental procedures.
Dr. Siu views the informative content on his page as a great resource for new and existing patients. He explains, "The links and frequently asked questions give our guests access to answers they may have about a procedure or oral health practices before they step into our office. A well-informed guest makes for a better overall patient."
The website possesses interactive attributes including educational videos and a free Smile Analysis feature to help patients make better informed decisions about their oral health. Current and prospective patients now have access to helpful dental links and other informative content when they visit the website. Some of the services offered by Dr. Siu include:
Cosmetic Dentistry
Restorative Dentistry
The website also utilizes extensive search engine optimization techniques to reach patients and local consumers who are searching for relevant information about cosmetic dentistry in San Francisco.
Dr. Siu adds, "Whether they're looking for a specialist, or just someone they feel like they can trust, the fact is that more and more people are using the Internet to find and connect to a dentist. We built our practice on the notion that we're there for our patients and we want our online presence to be a reflection of that."
About Stanley Siu, DDS
Dr. Stanley Siu was born in Paris, France and raised in Arlington, Texas. He attended Southern Methodist University and earned his doctorate in dental surgery from Baylor College of Dentistry. Dr. Siu is devoted to continuing education in order to better serve his patients with the latest techniques and technologies. He is a member of the American Dental Association, California Dental Association, San Francisco Dental Society, the American Academy of Cosmetic Dentistry, the Academy of General Dentistry, Academy of
Laser Dentistry
, Pacific Aesthetic Continuum instructor, Spear Education faculty club, and nominated to apply for membership in the exclusive American Academy of Cosmetic Orthodontics. Dr. Siu's practice treats each guest with a high level of comprehensive care and puts their well-being at the front of all treatment plans.
For more information on good oral health practices and the beneficial dental services offered at Dr. Siu's San Francisco office, visit the website at:
stanleysiudds.com