The Servest Group Acquires ECH Solutions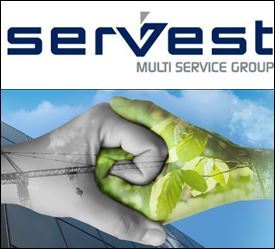 October 31, 2013 - Johannesburg, South Africa - The new business will have a combined annual turnover of R 3.5 Billion and will further advance Servest's strategy to become a market leading provider of outsourced services in South Africa and the UK.
ECH Solutions was established in 1993 and provides a range of consulting and project management services for the built environment. These services include Facilities Management, Risk Management and Business Continuity, Supply Chain Management, PPP Procurement and Quantity Surveying.
"The acquisition of ECH Solutions clearly positions Servest as 'first to market' in South Africa, with an integrated platform offering clients a range of facilities management services in addition to existing 'soft' service businesses, who are market leaders in their own right. Our unique offering allows us to provide our clients with bespoke, value-engineered outsourcing solutions. By optimising the synergies between services, we are able to pass on significant cost savings to our clients." says Kevin Derrick, Chief Executive Officer for South Africa & Africa, Servest (Pty) Ltd.
"By joining the Servest Group, we are now able to offer our joint and future clients the opportunity to enjoy a complete service offering, throughout the lifecycle of their built assets. Asset performance is increasingly important in the current economic cycle and our integrated partnering solution will deliver real value to an industry, which has typically been restricted to a hierarchical contract management type service model." explains Steve Wallbanks, Managing Director, ECH Solutions.
About Servest
The Servest Group
is a leading provider of innovative outsourcing services throughout South Africa and the United Kingdom. Leveraging an integrated business model, the Servest Group provides industry specific services that include
cleaning, hygiene, office services, landscaping, marine, parking, security and turf
. The Servest Group has 7,000 clients, 32,000 employees and a 2.5 billion turnover. For more information visit:
www.servest.com/sa/
.