Lars Helgeson of GreenRope Chosen to Speak at San Diego's Art of Marketing Event 2013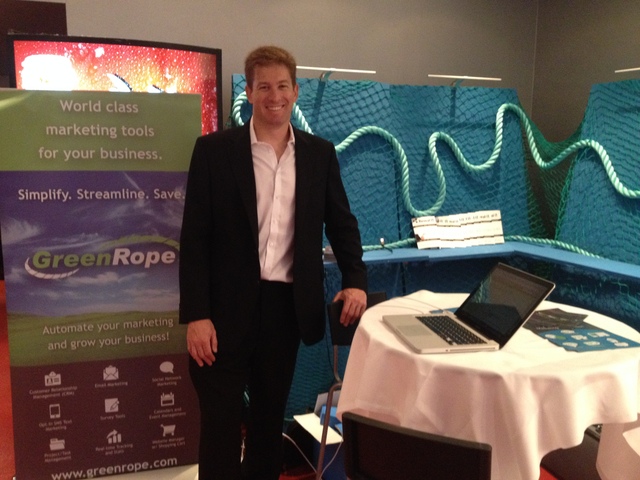 San Diego, Calif. (October 2013)
The San Diego Chapter of the American Marketing Association is hosting a one-day interactive forum, filled with panels, speakers, expert sessions, and more. Lars Helgeson, CEO & Founder of GreenRope CRM and Marketing Automation software, has been chosen as a speaker to talk all about CRM and automation. Helgeson's company, GreenRope will also be a featured sponsor of the event.
"It is an honor to be able to speak at an American Marketing Association event, especially in San Diego, where GreenRope is based. This is a conference covering so many cutting-edge trends, and GreenRope could not be more excited to mix and mingle with the industry's best," Helgeson stated.
Lars Helgeson will be discussing The Art of Connection – CRM and Automation to Deal with your Data. Helgeson is a veteran in the industry, and an expert in the field of CRM, email marketing, and marketing automation, which are all things that every business needs these days.
Read Helgeson's speaker bio here.
The event will start at 8am with breakfast and networking, following by a keynote and series of sessions covering a variety of topics led by experts in a plethora of different fields within the marketing industry. Regionally based companies will be there in full force as sponsors, educating event goers about the many new technologies and services out there in the marketing industry. GreenRope will be one of them. Look out for their booth, and the GreenRope team!
When: Thursday, November 7, 2013, 8:00am to 5:00pm
Where: NTC at Liberty Station
2875 Dewey, San Diego, CA 92106
Register:
http://sdama.org/events/art-of-marketing-2013/
About GreenRope
Lars Helgeson, who saw the need to make running a small to mid-sized business easier and more efficient, founded GreenRope. GreenRope's mission is to resolve the challenges of managing business operations by providing cloud-based integrated software that is effective, affordable, and user friendly. GreenRope streamlines key operations, including e-commerce and accounting, CRM, email marketing, mobile marketing, calendaring, websites, social media and more, into one easy-to-use platform. By using GreenRope, companies can reduce their marketing and CRM software expenses by an estimated 80%. GreenRope's affordable pricing plans start as low as $99/month. Visit
www.greenrope.com
for more information.