AL-TAR Announces New Hires to Lead its Expanding IHC and Histopathology Equipment Services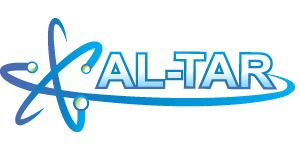 This week, AL-TAR Inc. announced the company has named Dung Nong as AL-TAR's lead technician for its IHC stainer division.
Mr. Nong is a well-regarded service professional with more than 17 years of industry experience with well-known brands Thermo, Lab Vision and Dako. His expertise ranges from preventative maintenance and refurbishment to repair and replacement. Mr. Nong joined the AL-TAR Histology and Pathology Equipment Service team in June 2013. He will lend his deep industry and equipment knowledge to help meet the growing demand for IHC maintenance and service throughout the United States.
AL-TAR's Histology and Pathology Equipment Services cover a wide range of Histology and Pathology equipment, from tissue processors and microtomes to cryostats, cover slippers and IHC strainers. Available services include preventative maintenance and repairs as well as full-service maintenance contracts, loaner agreements and the sale of refurbished Histology equipment. Dung has been factory trained and has provided this service for Thermo and Lab Vision for more than 17 years.
In addition to Mr. Nong, on October 1st AL-TAR also added Steven Pike as the Southern California Histology Service Manager. Mr. Pike has more than 20 years of experience as a Histology equipment field technician working for industry leading providers of Histology equipment. He is factory trained on products from Microm, Sakura, Thermo and Dako and previously worked for Mikron Instruments, McBain Instruments, and Dako.
"AL-TAR has an excellent reputation in our industry because of our fast response times and full-cycle approach to lab equipment maintenance and support," says AL-TAR CEO Dustin Castro. "By adding these highly experienced technicians to the team, we can ensure we'll be able to continue providing the very highest level of service from any of our locations across the country."
About AL-TAR Services, Inc. (
http://al-tar.com
)
AL-TAR Services, Inc. has been a trusted resource in calibration and repair services since 1989, providing service to over 150 leading manufacturers, dealers and distributors in the field of Biotechnology, Academia, Hospitals and Reference Laboratories. Services include ISO 17025 Calibrations, End-User Web based Visibility of Calibration Activities, Documented Training Records for Field Technicians, Monthly Customer Recall Notification, NIST-Traceable Reference Standards, Annually Reviewed SOP's, Full Service Agreements, same day response to emergency service calls, affordable rates and more. Contact AL-TAR Services for more information.