Mold & Moisture Solutions Selected as the Preferred Provider for Long & Foster and Coldwell Banker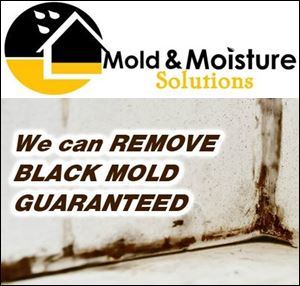 Catonsville, MD – Mold & Moisture Solutions, a
leading specialist in mold and mildew detection
and removal has been selected by Long & Fosters and Coldwell Banker as their preferred vendor for mold and mildew inspection. When these top real-estate companies in the Baltimore area are preparing to sell a home they consistently turn to Mold & Moisture Solutions to make sure the home is in excellent condition.
Buyers may be hesitant to purchase a home with an existing mold problem so Long & Foster and Coldwell Banker trust Mold & Moisture Solutions to ensure that any source of the problem is identified and completely eliminated. Mold & Moisture Solutions' technicians remove any damaged portion of the walls or ceiling and also treat areas of any possible contaminations, giving sellers and realtors confidence that the home sale will not be interrupted by discovery of unsightly mold.
An inspection and the proper mold and mildew removal process will make a home more attractive to potential buyers and safer for families who will live in that home. Even if mold is not detected having a recent inspection on file serves as an extra benefit for buyers considering the home.
Mold and mildew are not only unattractive, it can also be dangerous. Many health problems have been tied to the presence of mold and educated home buyers will inquire about any possible problem areas in the home. Having Mold & Moisture Solutions on their side helps Long & Foster and Coldwell Banker meet clients' needs.
To learn more about the preferred mold and mildew expert for leading real estate companies in Baltimore, visit
www.moldandmoisturesolutions.com
.
About Mold & Moisture Solutions:
While building his janitorial company, David Stough discovered a growing concern for his clients and their properties – on-going mold problems. Unfortunately, an immediate and cost-effective solution for treating mold problems was not available. Over the several years, Stough studied, researched, and attended many mold and mold related seminars. As a result of this dedication, he and the company earned multiple certifications from industry trade associations and national certifying entities.
Email Mold & Moisture Solutions