Local Sacramento Dentist Invites Community into New Office for Educational Meet-and-Greet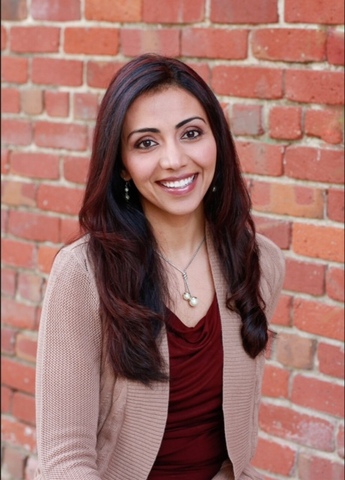 Sacramento, CA – The newly relocated dental office of Dr. Nikki Chauhan will be open to new and existing patients for a meet-and-greet. Guests will be able to get to know all members of Dr. Chauhan's team and familiarize themselves with the friendly dental office.
Nikki Chauhan, DDS, is a cosmetic and family dentist who is committed to providing warm and welcoming care for all of her patients. In an effort to reach out to more members of her community with beneficial dental health information, Dr. Chauhan is opening the doors of her new practice location for a meet-and-greet open house event.
The open house will take place on November 21st from 4-8pm at the new 7230 S. Land Park Drive, Suite #123 address. Existing patients and new guests are encouraged to attend. Visitors will get the chance to meet with and get to know Dr. Chauhan and all of friendly team members at the
Sacramento dental office
, including the retiring doctor. Guests will be treated to hors d'ouevres and can visit all parts of the office, from the spacious and relaxing waiting room to the operatories, which are equipped with bay windows for scenic views from the dentist's chair.
Dr. Chauhan
understands how important it is to put the patients first and make sure they are comfortable. She states, "I want our community to know that the care of their oral health is of the utmost importance to me and the rest of the team at our dental office. Getting to know your dentist as well as the dental office can put you at ease and allows you to feel confident in putting your trust in our hands. The open house is an extension of my commitment to providing the best care for others."
The new office offers the benefits of advanced, modern dentistry, such as intra-oral cameras and 3-D imaging. These advancements allow Dr. Chauhan to educate her patients and to provide unique treatment plans that suit their individual needs. Some of the other services that Dr. Chauhan's office is proud to offer include:
Teeth whitening with Opalescence
Dental implants (placements and restorations)
Ceramic veneers
Sleep apnea treatments
Soft tissue laser restorations
Introductory dental exams for children (aka "the happy visit")
Smile restoration
Dr. Chauhan adds, "We happily encourage guests to ask questions and make friends with our team members. We are also glad to accommodate requests for consultations, in case visitors would like to sit down with us and pick our brains about their dental health questions in-depth. We look forward to meeting new faces and greeting familiar patients at our new office!"
About Nikki Chauhan, DDS
Dr. Chauhan knew from an early age that caring for others would be her passion in life. In the 13 years since she has been practicing dentistry, she has had the ability to interact with and improve the smiles of many patients-turned-friends. Dr. Chauhan was voted Top Dentist for consecutive years. She is a member of the American Dental Association, the California Dental Association, the Sacramento District Dental Society, the Academy of General Dentistry, the Academy of Cosmetic Dentistry, the American Academy of Dental Sleep Medicine, and is certified in oral conscious sedation. Dr. Chauhan's office makes high-quality dental care in a comfortable, friendly environment their number one goal.
For more information on oral health care and the treatments provided by Dr. Chauhan's office, visit their website at
nikkichauhandds.com
.
Email Nikki Chauhan, DDS Inc.