New Initiative Combining Investors with Real Estate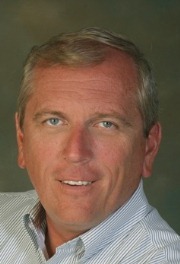 As stock market conditions continue to be volatile, the housing market appears to be stabilizing in areas hardest hit by the real estate recession such as Greater Tampa Bay. Accordingly, Michael L. LaVoy ChFC, CFP®, president of Beacon Asset Management, Inc., has announced that his firm, based in the Carrollwood area of Tampa, will be exploring real estate opportunities where wealth management clients have the ability to earn a higher return on their investments than what is currently possible in the stock market or in traditional savings mechanisms such as T-Bills, money market funds, or certificates of deposit. To respond to changing market conditions, LaVoy has recently announced that he has earned his real estate sales associate license and has partnered with Argo Group Properties, LLC.
Characterized by its proactive approach to managing clients' investments while protecting their savings, Beacon Asset Management, Inc. has long advocated a balanced approach to investing where clients are encouraged to diversify their accounts which LaVoy surveys daily through a download mechanism that triggers "on time" communications with clients to discuss re-balancing their accounts to respond to market conditions
"While we vigilantly watch the stock market and strategically respond with trades and transfers to safety such as money market funds; we have been seeking ways to become more proactive than reactive with clients' investments," said LaVoy. Consequently, Mike LaVoy has continued to evaluate market sectors which he believes will be up and coming such as Florida real estate: specifically, residential real estate.
"We knew the real estate market would come back in Florida, but what we didn't know was that large, out-of-state corporations would be buying up the housing inventory and turning homes into rentals, said LaVoy." He added, "And while that may look like a good economic indicator on paper, we are concerned for the individual home-buyer who would like to relocate or raise a family in Tampa and may find it difficult to find a single-family home. Our current featured properties can be found at
www.flagulfcoastrealty.com
.
Consistent with the collaborative approach Beacon Asset Management has demonstrated with wealth management, Mike LaVoy will now be integrating the buying and selling of residential real estate with creating higher yields for investors through Beacon. "Unlike the corporate speculators entering the Tampa Bay market, we are helping home buyers locate and purchase housing with investors' funds. It's a win win, especially with the full implementation of the Frank-Dodd Act in 2014."
When asked what the implementation of the Frank-Dodd regulations will mean for borrowers and home buyers, LaVoy explained that at least 30% of those now qualifying for home mortgages will not qualify after Frank-Dodd is implemented. Banking institutions such as Wells Fargo are laying off thousands of home lending employees throughout the country.
For more information about Beacon Asset Management or Mike LaVoy's initiative to partner home buyers and investors, or to schedule an interview or speaking engagement, call the Beacon offices or go online to schedule an appointment or subscribe to the Weekly Beacon or the Beacon Blog at
www.beaconria.com
Beacon Asset Management Inc.
is a fee-only financial planning and investment advisory firm with offices located in Tampa in Naples Florida. Beacon is a Registered Investment Advisor and serve clients across the country.
ARGO Group Properties, LLC
is a fully integrated real estate company specializing in managing multi-family and single family properties. Under the direction of dedicated team leaders, property management professionals focus on problem prevention rather than problem resolution. Such a philosophy has distinguished ARGO GROUP PROPERTIES from the competition, resulting in the maximization of asset value and increased levels of comfort, service and resident retention in our clients' properties.
Email Beacon Asset Management Inc.