MTI Publishes White Paper on Application Development & Design Careers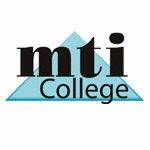 As one of the fastest growing fields within one of the fastest growing industries, application development is in incredible demand across the country. With Android now controlling almost 80% of the smartphone market share, MTI has created an Android application development program specifically designed to teach students the skills they need to design Android applications to be able to take their projects from concept to product release on the Android Marketplace. In conjunction with the start of the program, MTI College published a white paper to help prospective students understand the value of a career in IT, particularly for the burgeoning field of application design and development.
The white paper covers topics related to the surge in application development, why application design is important for businesses, the process for designing an application from start to finish, the technical skills needed to design an application, and finally trends in application use and development. MTI's white paper gives people interested in application design an overview of the industry and some information about why it has become as popular as it has in such a short span of time. This type of information is important to career-minded students so they will enter application development training programs with the firm knowledge that they're not just training for their next job, but for a career that has the potential to carry them through to retirement.
Positions for professional application developers have soared in the past few years. Postings on job sites for both ongoing and project-based contracts have climbed exponentially. With the role that applications play in business for client outreach and internal performance improvement, it's likely that these positions will retain their strong demand for a long time.
To see the full white paper and learn more about the importance of application design, follow this link:
http://www.mticollege.edu/programs_tech_app_development_diploma/
MTI College is a vocational training school in Sacramento, offering Associate degrees, industry-recognized certifications, and program diplomas. Offering programs for application developer, network administrator, paralegal, legal assistant, medical assistant, medical billing and coding specialist, cosmetologist, accounting technician, and business administrator, MTI College teaches students practical skills for in-demand careers. For more information about MTI College, contact an Admissions Counselor:
www.mticollege.edu
.