MTI College Publishes a Video on the Advantages of Career College Training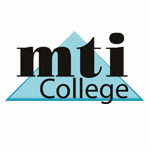 MTI College, a technical school in Sacramento, released a video describing the advantages of attending a career college after high school to gain career-oriented skills training and relevant industry experience.
Traditional 4-year college educations are not a strong fit for all students. Conventional programs take years longer than average training programs do, delaying the time it takes for young professionals to enter the job market and start gaining career experience. Many also do not prepare students for the industry they will be entering into, relying instead of outdated curriculums that focus on theory rather than applied skill. Furthermore, despite the number of students encouraged to pursue a 4-year degree, only 30% of students who enroll in a 4-year college program actually graduate.
Career colleges and technical schools focus on specific skills targeted for the current market, giving students real-world skills while also reducing the time it takes to graduate. Meanwhile, students will be earning professional certification alongside their diploma or degree. Because program curriculums are determined beforehand without electives or alternate courses, students are guaranteed a spot in their classes and don't have to worry about registering for a particular class before it runs out of room. Career colleges will also go a step further than most traditional colleges when it comes to career services and job placement.
For more information about the advantages of technical training from a career college, watch the full video:
http://www.mticollege.edu/about_articles/article-about-mti-video.aspx
MTI College is a vocational training school in Sacramento, offering Associate degrees, industry-recognized certifications, and program diplomas. Offering programs for application developer, network administrator, paralegal, legal assistant, medical assistant, medical billing and coding specialist, cosmetologist, accounting technician, and business administrator, MTI College teaches students practical skills for in-demand careers. For more information about MTI College, contact an Admissions Counselor:
www.mticollege.edu
.