MV Transportation Selected to Continue Paratransit Operation in Corpus Christi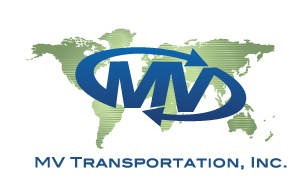 DALLAS (November 4, 2013)
– Today, MV Transportation, Inc., announced it has been selected to continue operation of the B-Line paratransit and shuttle services for the Corpus Christi Regional Transportation Authority (CCRTA) for a new contract term which begins on January 1, 2014. The period of performance is five base years with one (1) two-year renewal option.
The paratransit and Small Bus Operations will be provided using a client-furnished fleet of 34 vehicles fueled by clean compressed natural gas (CNG). MV will continue to manage operations, vehicle maintenance, customer service, training and safety compliance. MV will employ 80 professional operators and support staff to run the transit operation. The MV team will utilize a number of technologies to support the efficient operation of the transit service, including: the Trapeze scheduling system; DriveCam, a vehicle monitoring system on each vehicle to ensure safe operations and protect both its passengers and drivers; a new telephone system with call reporting capabilities, and MV's proprietary technology to include Smart Alert Messenger (SAM), as well as a reporting system that will track the on-time performance of the paratransit vehicles in real-time.
"The B-Line paratransit operation is a much needed service for the Corpus Christi elderly and disabled community," said Kevin Klika President and Chief Operating Officer for MV Transportation. "MV is honored to be selected by CCRTA to continue this important service, and we look forward to continuing our partnership with CCRTA and serving the passengers we've come to know over the last decade."
MV has run the paratransit service since 2003. Over the last 10 years, the company has built a strong partnership with CCRTA and become involved with the broader Corpus Christi community. To reaffirm its commitment to the community, MV plans to establish a new annual $3,000 scholarship for students who pursue a public transportation service career.
Founded in 1975, MV Transportation currently operates five transit contracts in Texas.
About MV Transportation, Inc.
Based in Dallas, MV Transportation, Inc. is the largest private provider of paratransit services and the largest privately-owned passenger transportation contracting firm based in the United States. The company employs more than 16,000 dedicated transit professionals and operates more than 200 paratransit, fixed-route, shuttle and Medicaid contracts around the world.
Contact:
Email MV Transportation, Inc.