Newport Beach Obstetrician & Gynecologist Dr. Catalin Marinescu Revamps Website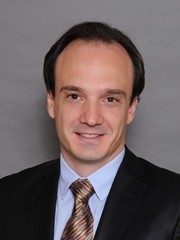 Dr. Catalin Marinescu and the staff at OBGYN Care in Newport Beach are pleased to announce changes to their website to better serve their current and prospective patients. Located at
http://obgyn-care.net
, the updated website offers a wealth of information on the services provided by Dr. Marinescu.
Patients who are searching for a trusted and experienced gynecologist and obstetrician in Newport Beach will find all of the information they need on Dr. Marinescu's website. The updated website features an intuitive navigation to make it easier for all visitors to get the information they are looking for. Current and prospective patients can also research various procedures and conditions on the site. Some of the procedures that are detailed include laparascopic hysterectomy, pelvic reconstruction, vaginal rejuvenation, tubal ligation and more.
The infertility section of the website also offers information on the treatments available for women who are struggling with infertility, including ovarian drilling, ovarian induction, hormone measurements and blood tests.
Most importantly, patients who visit the website will have the opportunity to get to know more about Dr. Marinescu. He and his staff understand that choosing an obstetrician and gynecologist is a very personal and important decision, and they want patients to feel as safe and comfortable as possible throughout every step of treatment. Dr. Marinescu has more than 10 years of experience in the field and is able to care for a wide variety of patient needs.
More about OBGYN Care
OBGYN Care is a full-service obstetrics and gynecology practice offering a wide range of treatments to help women maintain their health over the course of their lifetime. In addition to offering general gynecology services, the practice is well-known for its top-quality pregnancy care services, as well as for its success rate as an infertility clinic. To learn more, or to schedule a consultation, please contact OBGYN Care today at 949-642-3606.