Carcaddy Receives Recognition for Excellent Service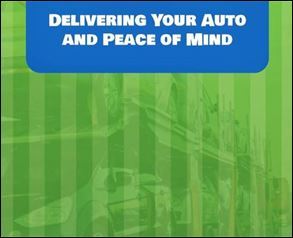 National auto transport company CarCaddy has received special recognition for their door-to-door transport service from a corporate company. Door-to-door transport is one of many services the company offers to help corporate and private customers with car transport.
There are many situations where cars need to be quickly moved across the country or even nationally. You may be moving due to a job transfer or need to add inventory to your corporate car lot. CarCaddy is able to relieve the stress that imposes by offering the
reliable and friendly services
that have earned them this recognition.
CarCaddy is noted their dependability and online tracking system. This technology allows customers to track their cars with up-to-the-minute results. Along with the cars current location, the past route is also mapped so you know exactly where your car has been. The company also has motorcycle and boat transportation capabilities and can be contacted for other vehicle needs.
It is their attitude toward cars and customers that have earned CarCaddy a reputation for excellent service. They note, "we strive to provide safe and reliable vehicle moving services and the best customer service in order to change the way the industry does business. This recognition reinforces that we are meeting that goal." CarCaddy encourages reviews and feedback to ensure that they are meeting and surpassing customer expectations. They can be contacted through email, phone, and online chat for more information.
About CarCaddy Auto Transport
CarCaddy Auto Transport leads the industry in national auto transport and offers international shipping as well. Their philosophy to focus on the customer allows them to provide excellent service that earns repeat business. CarCaddy is the only company to offer tracking abilities and their innovative ideas such as this make them the standard in auto transport. For more detail please visit,
www.carcaddyautotransport.com
.
Email CarCaddy Auto Transport