Frank Pour Starts as VP of Commercial Lending for First Rate Financial Group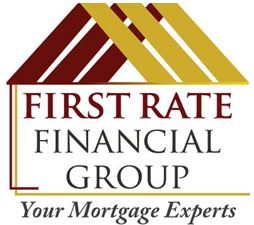 Westlake Village, CA – Frank Pour, the new VP of commercial lending at First Rate Financial Group, has over 25 years of experience in commercial real estate finance in California, Hawaii, and other western states. Before coming to FRFG, he has also been the VP of ARCS Commercial, Banc One, CW Capital, and Principal of Charter Financial Group.
As a
mortgage broker in Westlake Village
, CA, Frank Pour has gained ample brokerage and lending correspondent experience during his career in the mortgage business. Before beginning his career, Frank studied Economics, Business Law & Finance at Mid Cornwall College and went on to receive his Post Graduate degree in HR Management from Sheffield University in England.
First Rate Financial Group is a boutique mortgage banker in Westlake Village. They offer a variety of home loan solutions including first-time homebuyer programs with down-payment assistance. They are also a leading reverse mortgage lender in Westlake Village and they have an assortment of loan programs to fit your individual needs. Their customer testimonial page is a shining example of FRFG's dedication to their clients. One client compliment reads "thank you so much for your professionalism in taking care of this reverse mortgage for us. You kept us educated and informed every step of the process. We couldn't have done it without you."
About First Rate Financial Group
First Rate Financial Group was founded in 1989 and has been known since its creation for its superior service and experienced loan consultant. It is a leading lender in Westlake Village in the heart of the Conejo Valley and they offer a wide selection of home load solutions. They assure their clients that they offer competitive loans to meet their client's unique needs and they are ready to show you the respect and attentiveness you deserve as you look for your home purchase financing. For more detail please visit,
www.frfgp.com
.
Email First Rate Financial Group