POS Portal Partners with IDology to Automate the Online Merchant Application Process and Prevent Fraud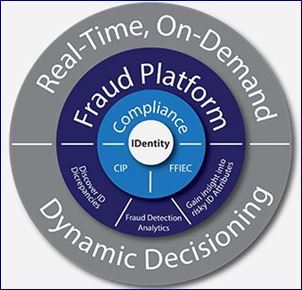 POS Portal, Inc. (
www.POSPortal.com
), the industry leading provider of end-to-end customer relationship management (CRM) software for merchant acquiring, today announced a partnership with
IDology, Inc
., the leading provider of real-time technology solutions that verify an individual's identity and age for anyone conducting business in a customer-not-present environment. Through this partnership, IDology will provide comprehensive identity verification and fraud prevention solutions within POS Portal's P2 platform, a completely cloud-based CRM system that is ideal for Independent Sales Organizations (ISO's) both large and small.
The award-winning P2 platform was specifically designed for merchant acquiring in the payments industry and has experienced massive adoption industry-wide. Application onboarding, deployment integration and residual payouts are just a few of the many features that make P2 essential for any sales organizations targeting merchants. IDology will help support POS Portal customers in identifying merchant applicants and meeting KYC compliance while driving acquisition, deterring fraud and improving the merchant on-boarding experience.
"Partnering with IDology provides our customer's online merchant applications with integrated knowledge based authentication that streamlines the underwriting process and speeds time to account activation" said Scott Agatep, VP of Marketing at POS Portal. "IDology saves them time and money, a true win-win."
"Identifying merchants in real time and automating the application process are key elements that merchant sales organizations are looking for in online account acquisition tools" said John Dancu, CEO of IDology. "We will help POS Portal customers in their effort to process more merchant applications and gain confidence that the applicant is who they say they are via POS Portal's innovative P2 CRM platform. Our fraud prevention solution is unique in that businesses have the ability to quickly and easily escalate proofing requirements when needed as well make the necessary configuration changes on-demand in order to stay ahead of the fraud landscape."
IDology's suite of solutions takes identity verification one-step further by offering a comprehensive solution including robust fraud analytics that minimize risk and loss.
About POS Portal
Since 2000, POS Portal has been able, through hard work, determination and perseverance, to boast a lengthy track record of truly remarkable success. First, as a leading distributor of order entry and terminal modules, and over time, adding to that repertoire a role as the industry's leading innovator in customer service and merchant acquiring CRM. POS Portal is committed to continuing with the relentless pursuit of our corporate core mission: To provide exceptional unequaled customer service and innovation to the payments industry through mutually beneficial, long-lasting relationships. For more information, visit posportal.com.
About IDology, Inc.
IDology, Inc. provides real-time technology solutions that verify an individual's identity and age for anyone conducting business in a consumer-not-present environment to help drive revenue, decrease costs, prevent fraud and meet compliance regulations. Founded in 2003, IDology offers a solution-driven approach to identity verification and fraud prevention that ultimately helps increase customer acquisition and improve customer experience. IDology has developed an innovative and on-demand technology platform that allows customers to control the entire proofing process and provides the flexibility to make configuration changes that are deployed automatically – without having to rely on internal IT resources or IDology's customer service – so customers can stay ahead of the fraud landscape while maintaining compliance. For more information, visit
www.IDology.com
or call 866-520-1234.