Advantage Credit Counseling Service is now licensed in New Hampshire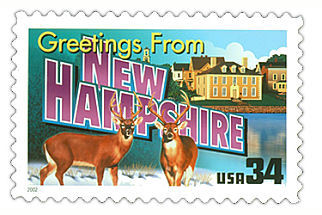 Advantage CCS has recently been licensed in New Hampshire, the agency only has four more states to go before they're licensed in all 50 states for credit counseling and debt management services. The Agency has to get final approval for Kansas, Maryland, Nevada, and Vermont. They are working meticulously towards that goal, and they are certain that will happen before the year is over.
Fun Facts about New Hampshire –
The state flag came to be in 1909, but it was originally designed in 1784. The flag displays the state seal on a dark blue background. The state animal was adopted in 1983 and it is the white tailed deer. The state flower is the purple lilac and they even have a state drink; apple cider.
Credit Counseling in New Hampshire –
Credit counseling and debt management services allow consumers to work with a credit counselor to learn how to manage a realistic budget and have enough money left over after necessities have been paid to make monthly payments.
Certified credit counselors work with the creditors to discuss modified payment plans that work for the debtor. These proposals that are sent out to the creditors must be approved by both the debtor and the creditor before the client can be accepted onto a debt management program.
How Advantage CCS Can Help You –
As a Non-Profit 501(c)3 organization, you can count on Advantage CCS to perform as your financial advocate. The Agency is focused on educating and preparing you to help improve your money management skills and to use credit more wisely.
You can trust their team of compassionate credit counselors to be there for you. Advantage CCS continuously undergoes independent audits and is accredited by the Council on Accreditation (COA). They are proud members of the National Foundation for Credit Counseling (NFCC) and the Better Business Bureau (BBB).
Email Advantage Credit Counseling Service