Lothamer continues tax help expansion with new Southfield location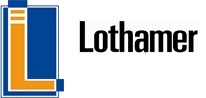 LANSING, Mich. - Lothamer announced today that it will open a new office in Southfield Michigan. The new office is located at 26400 Lasher Road. This new location will replace the previous location of 26677 West Twelve Mile Road.
Lothamer's move will allow for more tax resolution services to those in need throughout the state of Michigan. The Southfield office joins a list of other recent expansions including Lansing, downtown Detroit, Traverse City and Novi. Lothamer has a total of nine offices throughout the state with locations in Ann Arbor, Detroit, Flint, Grand Rapids, Kalamazoo, Livonia, Troy, Southfield, and their headquarters in Lansing. The new Southfield location will expand tax resolution services to the greater Detroit area.
For over 30 years, Lothamer's licensed CPAs and attorneys have helped Michigan businesses and individuals with their tax problems, positioning Lothamer as the leading
tax resolution firm
in Michigan.
"Lothamer is growing fast and we continue to help more and more Michigan businesses and residents throughout the state," said Amy Lothamer, vice president of marketing. "Lothamer is dedicated to continued expansion with the ultimate goal of providing every Michigan resident and small business owner with tax resolution services."
Lothamer provides a variety of services for both individuals and small businesses that need
tax help
or
IRS help
. Some of these services include unfiled tax returns, offer in compromise, back taxes, levy taxes and debt settlement. Lothamer encourages those seeking tax help to fill out a free consultation form on their website. For more information, visit
www.lothamer.com
.
Lothamer is a professional firm of Certified Public Accountants founded by Jesse I. Lothamer, J.D., C.P.A. in 1978. The firm specializes in tax representation and tax resolution, and has helped thousands of clients settle their tax problems with the IRS and State of Michigan. With offices across the State of Michigan, Lothamer is Michigan's leading tax resolution firm, and will continue to provide the general public with tax representation and tax problem resolution for a wide variety of tax problems.
Email Lothamer Tax Resolution