Fire and Smoke Dampers – Lloyd Industries Makes Global Presence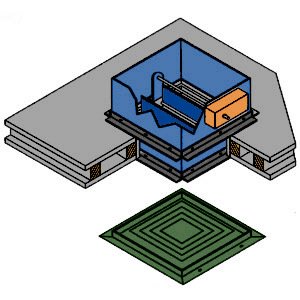 During the journey of more than 30 years, Lloyd Industries has kept in mind the requirements of its diverse client base and have designed products that are designed to provide maximum safety to the consumers.
"We want our company to become synonymous to safety and have been producing HVAC products that are practical, safe and cost-effective. We never want our customers to compromise with the quality of safety because nothing can be more expensive than that of your near ones' lives," states Lloyd Industries CEO.
Fire and Smoke Dampers
have become mandatory devices that need to be installed as per the modern building codes. At Lloyd Industries Inc, prime importance is given to the ventilation and fire safety aspects of any structure.
Lloyd Industries Inc has made global presence with their HVAC and ventilation products supplied to major parts of the USA, Canada as well as other parts of the world like China, Taiwan, Dubai, Lebanon and others. The
Fire Smoke Dampers
designed by Lloyd Industries Inc are tested in Underwriters Laboratory. For more than three decades, Lloyd Industries has been able to satisfy its huge customer base with the quality product, prompt delivery and affordable price. Products are not only having all the required features of for fire and smoke safety but are created for better durability, easy to install and low maintenance.
"We continuously update ourselves as per the market and try to incorporate new and advanced technologies to ensure our products are always at par the modern building codes. We pride ourselves in not only providing the latest HVAC and other ventilation and fire protection system but we have a dedicated team of friendly customer support people who are always ready to offer their best help to the customers. We understand emergency can happen anytime," says Bill Lloyd CEO of
Lloyds Industries Inc
.
"We believe our relationship with the customers are not only for a specific time period but we do have customers of three generations because they have complete believe in the ventilation products that we provide them and our impeccable customer support" informs the company's CEO.
Fire and
Smoke Dampers
are the devices that are meant for passive fire protection and are placed within the ducts of air conditioning and ventilation. There are some who feel investing in fire/smoke dampers are not worth but those who care for the lives of their family members and near ones would never think twice for getting the best air control dampers and/or
Fire and Smoke Dampers
. "We are sure that our customers will be safe with our products no matter wherever they are", states Bill Lloyd CEO of Lloyd Industries Inc.
To know more about the products and services of the company, log on to
www.firedamper.com
.
Email Lloyds Industries Inc