Uniwatches.dk Presents Affordable Authentic Divers Watches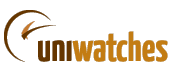 The release of affordable authentic divers watches by Uniwatchces.dk offers clients the opportunity to shop at the cheapest and safest way. This offer of the store allows customers to shop for divers watches that can meet their personal and professional needs.
Additionally, customers can choose from a wide range of cheap divers watches from different well respected brands. All divers watches that the store offers are 100% authentic and original. Customers also have the freedom to choose from a vast range of colors, design, and sizes of authentic timepieces.
All products ordered at Uniwathces.dk are delivered to customers through free shipping. This offer of the company gives customers the convenience of owning a good quality watch easily. Unlike shopping at physical stores, shopping for divers watches online is hassle free. There is no need to travel from one store to another just to shop for the watch that meets their criteria, preferences, and needs. There is also no need to queue and wait in lines.
All the products that
Uniwatches
offers are backed with a 2-year warranty. This means that customers can expect to get the support that they need whenever their divers watch is damaged. The warranty of the diver's watches offered by the company is subjected to terms, but customers can ensure that they can obtain whatever support that they need without any hassle.
In relation to shopping convenience; customers have different payment options to choose from. The store accepts Master Card, Visa, Maestro, Visa Electron, American Express, and JCB. With plenty of payment options to choose from, clients can obtain the best divers watch as easily as possible.
The brands of diver's watches that the store offers include Armani Exchange, Adidas, Bruno, Banani, Bossart, Casio Protrek, Diesel, D&G, Haemmer, DKNY, Lacoste, and more. The store ensures that customers can find the divers watch from their favorite brands.
"Ordered a watch on Monday and had to use it on Thursdays. The customer service was quick and I received my reply in 4 minutes. Incredibly nice and pleasant correspondence. I would definitely shop there again!" – Nicklas, Denmark
http://www.uniwatches.dk/cat/Dykkerure/505