Eastern Dentists Insurance Company to Sponsor Second Annual Dental Student Virtual Fair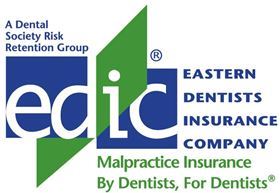 Westborough, MA – In partnership with the American Dental Education Association, the Eastern Dentist Insurance Company
(EDIC), a trusted dental liability insurance broker
, is sponsoring the second annual Dental Student Virtual Fair to be held on February 22, 2014. This virtual fair is held online and is live and free to all attendees. The fair is an excellent opportunity to gather information and prepare for work in an active dental practice.
Dental students from across the country will be able to visit virtual booths of various dental professional groups and suppliers from the comfort of their home or office. Attendees will have the opportunity to learn about dental specialties and careers in multiple practice settings, view presentations on managing student loans and writing a resume, and speak with representatives from career options like the military, academics, and corporate dentistry. Online chat sessions with EDIC dental liability insurance experts will also be available.
Visitors of the virtual fair will also be able to download valuable materials, view student-driven testimonial videos and download EDIC's New Dentists Transition Guide. Following the five-hour fair, download materials will remain available online until May 2014.
Similar to a physical recruitment fair, the Dental Student Virtual Fair allows students to connect with professionals from a variety of dental fields in one location and exchange virtual business cards with representatives. Last year's virtual fair was attended by more than 600 students, and this year is expected to attract even more.
For more information about the Dental Student Virtual Fair sponsor, EDIC, visit
www.edic.com
.
About Eastern Dentists Insurance Company
Founded in 1992 by the Dental Society of Massachusetts, as a "By Dentists, For Dentists"®, company, Eastern Dentists Insurance Company (EDIC) has grown to thousands of members in Massachusetts, Rhode Island, Connecticut, New Hampshire, Vermont, Maine, New Jersey, New York, Pennsylvania, Virginia, and North Carolina. The company was expressly formed to control the rising costs of dental malpractice insurance and allow our colleagues to control our own destinies.
Email Eastern Dentists Insurance Company