Philadelphia Plastic Surgeon Dr. Mirabile Launches Updated Website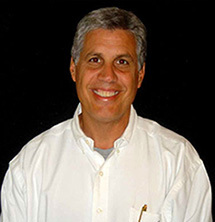 Dr. Robert J. Mirabile is pleased to announce the launch of his new online marketing campaign, which includes a completely updated website for his state-of-the-art practice, Best Impression Cosmetic Surgery. The new website is designed to provide current and prospective patients with comprehensive information on all of their aesthetic treatment options.
Dr. Mirabile's new website, located at
http://www.drmirabile.com
is a helpful resource for individuals throughout Philadelphia, Montgomery County and Bucks County who have been considering cosmetic surgery, or non-surgical rejuvenation treatments. In keeping with his commitment to always provide top-quality care to his patients, Dr. Mirabile has designed this website to educate patients and help them learn more about his practice so that they can feel comfortable about pursuing treatment.
Notable sections of the website include a before and after plastic surgery photo gallery featuring real patients who were treated by Dr. Mirabile, and a testimonials section. Both provide a glimpse into the patient experience at Best Impression Cosmetic Surgery. The website also features information about Dr. Mirabile's education, training and surgical experience, as well as biographical information about the staff and medical spa professionals at the practice. Lastly, patients who visit the website can conveniently schedule an appointment online to take the first step toward their cosmetic goals.
It is Dr. Mirabile's hope that the updates to the website will help his cosmetic surgery Philadelphia practice become more visible in the online market to patients seeking treatment in the area.
More about Best Impression Cosmetic Surgery and Medical Spa
Best Impression Cosmetic Surgery and Medical Spa is a premier cosmetic surgery center led by board certified plastic surgeon Dr. Robert J. Mirabile. Located in Blue Bell, PA, the practice is frequently visited by Philadelphia, Montgomery County and Bucks County plastic surgery patients. Throughout his career, Dr. Mirabile has built a reputation for providing attentive, professional care and stunning cosmetic results. Some of the procedures he offers include breast augmentation, liposuction and tummy tuck in Philadelphia. To obtain a full list of the available procedures, or to learn more about a particular procedure, contact the practice today at 610-272-8821.
Email Best Impression Cosmetic Surgery