Local Park Ridge Dentist, Dr. Charles DiFranco, Reaches Out to Patients through Online Web Presence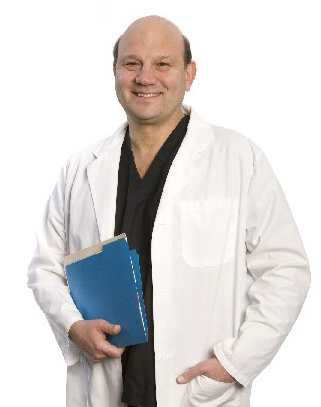 Park Ridge, IL - As the popularity of online search continues to rise among people searching for dental care, Charles DiFranco, DDS, MS responds with an intuitive, patient-interactive website.
Periodontist, Charles DiFranco, DDS, MS, of Park Ridge Periodontics has announced a launch of a new, patient-focused website. The practice recently launched the new website created by dental website design leader, ProSites, Inc. The website contains many interactive features including a Smile Gallery and patient testimonials that help patients make better informed decisions about their oral health. The website also utilizes extensive search engine optimization techniques to reach patients and local consumers who are searching for relevant information about getting
dental implants
in Park Ridge, IL.
Dr. Difranco explains, "A website is a great thing to have for your patients who want to know about the latest in modern dentistry. It lays all the information out in an easily-readable format that isn't geared toward dentists, and it's all available whether our physical practice is opened or closed."
Current and prospective patients now have access to information about finding quality
periodontists in Park Ridge
near Northwest Chicago, the dental implant procedure, and before and after photos of dental procedures and other informative content when they visit the website. Some of Dr. DiFranco's services include:
Implant Dentistry
Surgical and Non Surgical Periodontal Disease
Treatments
Soft Tissue Grafting (Gum Grafts)
Laser-assisted Treatment Approaches
Dr. DiFranco is also utilizing this website to educate the community on the importance of oral health. The website includes a links page with informative resources as well as an "Ask Dr. DiFranco," page where patients can ask questions ranging from oral hygiene to smile improvement.
"Part of our role as dentists is that of an educator. The more we educate our patients, the better they are able to achieve and maintain a healthy smile. A website is a great information resource we can direct our patients to, or simply have online for people searching for information the want to know more about." Dr. DiFranco adds.
About Charles DiFranco, DDS, MS – Park Ridge Periodontics:
Charles DiFranco, DDS, MS graduated from Loyola University Dental School in 1981 and earned his Masters degree of Oral Biology and specialty certificate from Loyola in 1983. He is a member and past president of the Northwest side Branch of the Chicago Dental Society and part time Faculty of the UIC College of Dentistry. Dr. DiFranco is a Diplomate of The American Academy of Periodontology. He is a past man of the year and past president of The Arcolian Dental Arts Society. He is also a past president and member of the UIC Dental Alumni association. Dr. DiFranco is a member of the Illinois Society of Periodontics, the Illinois State Dental Society and the Academy of Osseointegration. His hobbies include golf, fishing, and he is a vocalist and bandleader of a 10 piece Orchestra, "DINNER AT EIGHT", which he uses for many philanthropic purposes. Dr. DiFranco has authored and published several scientific articles and is committed to presenting continuing education programs to the dental community.
For more information about periodontal disease and treatment, as well as how to get dental implants in Park Ridge, visit Dr. DiFranco's website at difrancoperiodontics.com
Email Park Ridge Periodontics