Are You Being Underpaid and Overworked?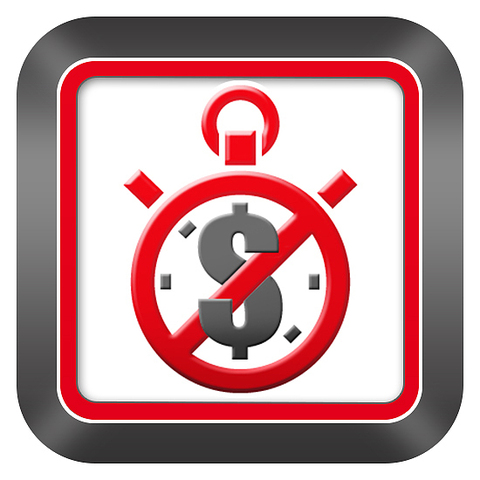 Unpaid Overtime – A New App for the Overworked Employee
Brisbane, Queensland - November, 19 2013 – Are you being paid what you're worth? Does your pay packet and work hours match up to your initial employment agreement? Are you contributing hours of unpaid overtime that is eating into your lifestyle and affecting your health? Do you need proof that things just aren't adding up?
Unpaid Overtime is an app designed to address the working conditions affecting millions of employees across the world. Ordinary hardworking citizens who may be consistently performing additional hours of labour for no financial benefit and not even know it. Unpaid Overtime can help overworked people change their current circumstances by tracking the time they invest in their job, calculating the real financial implications of that investment and providing proof of their work commitment to take to their employer. The result is a better work/life balance where people are happier, healthier and have more time to spend on the important things.
Unpaid Overtime app has been released on Apple's App Store and on Google Play in two versions - Free Version and Pro Version ($1.99). Unpaid Overtime follows five easy steps:
Step 1: Create a User Profile
Step 2: Track the amount of unpaid hours you work each week.
Step 3: Watch as Unpaid Overtime calculates what that means for your bottom-line.
Step 4: Record and save the results to your device for tracking overtime.
Step 5: Export the results as a PDF direct to your email and share the results on Facebook and Twitter.
"I was inspired to create Unpaid Overtime after I found myself working long hours for no benefit and realizing a lot of my friends and colleagues were in the same predicament" - Monty Dean, Director at Monaura.
The "unpaid overtime" phenomenon is growing aggressively in this post-GFC world. It's having a detrimental impact on the lives of workers, with a skewed work/life balance leading to serious health issues. Overworked employees suffer from depression and other mental health issues, alcohol and substance abuse, a lack of exercise, unhealthy eating habits, disintegration of relationships and more. It's an issue gaining increased social awareness and Unpaid Overtime is a simple, cost-effective solution. Unpaid Overtime is not only a great way to create self-awareness about the reality of your work/life balance, but doubles as a tool to provide a compelling case to take to your employer as you seek to be adequately compensated for any extra hours worked.
FIND OUT IF YOU'RE BEING OVERWORKED AND UNDERPAID NOW
Monaura is an application development company that aims to create socially conscious and beneficial software.
For more information please contact:
montydean@monaura.com.au
or +61 415 672 357