TradeGreeks and Other Options Trading Newsletter Services React to Market Volatility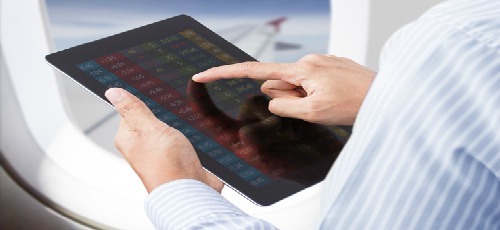 November 20, 2013 - TradeGreeks and other popular
options trading newsletter
services are responding to increased market volatility following the United States federal government shutdown and heightened concerns about imminent changes in U.S. monetary policy by adjusting their option trade recommendations to help subscribers take advantage of the volatility. "We saw a major spike in volatility in the VIX in October, echoing a similar spike in mid-June," says Sujoy Bhattacharya, founder and CEO of TradeGreeks LLC.
The CBOE Volatility Index (VIX) is a key measure of market expectations of near-term volatility conveyed by S&P 500 stock index option prices. "With continued uncertainty in the markets we can expect similar extreme volatility for the foreseeable future," Bhattacharya explains, "but luckily there are a number of opportunities for
stock option strategies
that can profit from these trading cycles."
When the Federal Open Market Committee last met in September, the FOMC reports that economic activity has continued to expand at a moderate pace, but the growth is insufficient to support tapering its highly accommodative stance of monetary policy. The current level of unemployment and some slowing indications in the housing recovery are leading the Fed to continue its quantitative easing (QE) strategy for the immediate future. Nonetheless, economists and stock market analysts are contributing to rumors of an end to "easy money" in the very near future. A tapering of the Fed's role supporting low interest rates through the active buying of Treasury bonds at auction are spawning wild gyrations in the stock market in both directions with each new economic report or public statement from leaders in Washington.
TradeGreeks' Options Speed newsletter offers daily
options trading
recommendations that deliver powerful performance especially during the most volatile markets. In 2013, the Options Speed newsletter has produced independently verified returns of 108.4% (through October 31, 2013). TradeGreeks members saw an average gain per winning trade of an unprecedented 43.8% - all the while keeping a high win rate of 71.3% that is the envy of other options newsletter subscription services.
TradeGreeks' returns are independently verified by Pro-Trading Profits, a top-rated stock and
options newsletter
advisory and monitoring service. TradeGreeks is consistently ranked among the top options trading newsletters for annual performance by Pro-Trading Profits, out of over 400 investment newsletters surveyed.
"In addition to a free 15-day risk-free trial, we are offering hundreds of dollars of savings on an annual subscription to our options newsletter. We are looking to close out 2013 with strong returns and continue our record of incredible performance as we head into 2014," says Bhattacharya.
About TradeGreeks.com
TradeGreeks.com offers individual investors options trading strategies using a tactical blend of fundamental and technical analysis that consistently deliver high returns regardless of the direction of the market. TradeGreeks.com delivers real-time trading alerts, options trading education and options strategies to its subscribers backed by an unconditional satisfaction guarantee. Visit TradeGreeks.com or call (866) 628-4894 to learn more.