Shleppers Announces Major New East Coast Route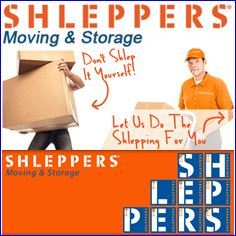 New York, NY – Shleppers Moving & Storage, the popular New York City moving company, has announced the recent addition of their East Coast Route. The new route runs from New York City to Florida every week, with several stops along the way in Virginia, The Carolinas and Georgia. This comes as good news to residents of the greater New York City area seeking cost-effective and safe, professional
relocation services to Florida and along the East Coast
.
The inaugural trip of the East Coast Route took place in mid-September with great success. In recent years, Florida has enjoyed increased migration, particularly from New Yorkers. Traditionally a hot spot for retirees, Florida has also drawn record amounts of new residents in their 30's and 40's. Experts believe the population influx is due to Florida's low unemployment rate and business-friendly local laws.
Shleppers have been a favorite among New York residents for quality moving services into the DC area, Carolinas, Georgia and Florida for decades. They offer daily trips to Boston, Baltimore, Philadelphia and most other East Coast cities. The addition of their East Coast Route establishes a regular and more efficient path to the Sunshine State, and is part of their ongoing effort to better serve their growing customer base.
This expansion comes on the heels of their latest website upgrade and what has proved to be a stellar year the NYC movers, as unprecedented amounts of people continue to move in and out the New York City area.
Shleppers is proud of their new convenient route to the great state of Florida and they recommend interested parties speak to one of their moving representatives today by calling (800)-84-SHLEP, or visit their website to receive a free quote and peruse the many services offered by the well sought after New York movers.
About Shleppers:
Shleppers Moving & Storage is a leading moving and relocation company in New York City. For over 30 years, Shleppers has helped thousands of customers move their personal belongings to New York City. They offer free quotes on pricing for their long distance, international, and commercial relocation services, including special services. They are dedicated to quality, consistency, and superior customer service. They are fully licensed and credentialed. They are members of the American Moving and Storage Association (AMSA) and the New York State Movers and Warehousemen's Association. For more information, visit
http://www.shleppers.com/
or follow them on Facebook, Twitter, LinkedIn or Google+.