centrexIT Forms a Board of Advisors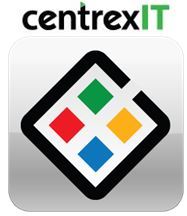 San Diego, CA – centrexIT, a
leading IT consulting and support company
in San Diego, today announced that it has taken and important step to growing its business and improving client experience by forming a Board of Advisors. Comprised of nine professionals, each a leader in their respective field, the Board of Advisors will provide the senior management team at centrexIT with important guidance in all aspects of business development.
"We are very enthusiastic about our first Board of Advisors," said Dylan Natter, founder and CEO of centrexIT. "It is an honor to work with such seasoned and knowledgeable professionals, and we are confident that with their guidance, we will be able to take our business to the next level in a competitive market as well as deliver outstanding service and value to our clients."
The Board of Advisors consists of the following noted San Diego-area business leaders and industry experts:
Jackie Townsend Konstanturos, CEO of Townsend Advisors
Patrick Monroe, Principal of Monroe Law, APC
Jerry Morris, Founder & CEO, NextLevel Internet, Inc.
Amanda Scott, Founder & President of solution Harbor, Inc.
Ed Lazarski, CYBERHIVE Application Selection Committee Chair, US Navy, Retired
Ed Sternagle, Principal, Creative Professional Services
Jared Aker, Director, San Diego Economic Development Corporation
Sean Puckett, Vice President, Regents Bank
Joyce R. Grosvenor, Founder & CEO, the TRIDAK Group, LLC
Under the leadership of founder Dylan Natter, centrexIT has grown rapidly since its inception in 2002. The Board of Advisors was purposely chosen from different disciplines to complement the strengths and expertise of centrexIT's in-house leaders. The Advisory Board will help enhance the company's credibility with clients, investors, and expand centrexIT's networking contacts.
For more information about the services and values centrexIT delivers clients, visit
www.centrexit.com
.
About centrexIT:
Founded in 2002, centrexIT is San Diego's leader in IT management. The locally-based technology professionals provide outsourced IT service, support, security and leadership for small and medium-sized businesses in the greater San Diego area. Three times awarded as one of San Diego's Fastest Growing Privately Held Companies by the San Diego Business Journal, centrexIT is also distinguished by its flawless A+ rating from the Better Business Bureau. centrexIT's successful buildIT™, manageIT™, cloudIT™, and growIT™ model incorporates best-in-class solutions to establish stable, scalable and secure environments.