Advanced Retirement Planning Designation Granted to LeGrand S. Redfield, Jr. CLU, CHFC, CFP®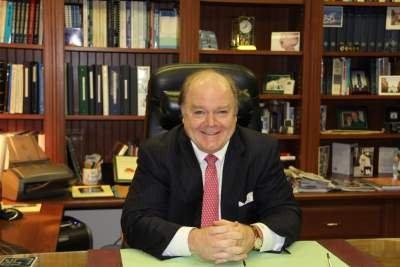 The American College granted the CASL® designation to LeGrand S. Redfield, Jr., the President and Founder of Asset Management Group, Inc., in Stamford, CT. More than 76 million baby boomers are quickly moving into retirement, and they need qualified retirement planning and income advice.
The CASL designation is for those advisors who are concerned about the need for credibility, depth, continuing education and ethics in senior and retirement credentials. The CASL® curriculum prepares one to lead clients from middle age through retirement and to assist them with the management, preservation, and transfer of wealth. The designation is considered the definitive standard in senior and retirement designations.
U.S. retirement assets are expected to reach $19.5 trillion within five years. The economy remains uncertain. As massive waves of baby boomers prepare to retire, they need ethical, expert advice.
The Chartered Advisor for Senior Living® (CASL®) designation is all about:
Providing responsible, age-based investment strategies.
Untangling the complexities of long-term and health care insurance.
Understanding and streamlining the full range of older client needs.
Navigating the intricacies of estate planning.
At 15 semester credit hours and with five proctored exams, the CASL® program takes an average of 18 months to complete and is the most robust in the industry. The depth of learning, the tough, comprehensive examinations, and the continuing education requirements meet the rigorous standards of an academic institution with the highest level of accreditation.
The American College is a nonprofit educational institution with the highest level of academic accreditation, dedicated to leadership in innovative training and development for financial services professionals. The College is distinguished by resources of the highest quality, innovation in program delivery and design, and results that create sustainable advantages for students. Serving as a valued business partner to banks, brokerage firms, insurance companies, and others for over 80 years, The American College has assembled a faculty of the foremost thought leaders in the industry to help companies and their associates succeed.
Asset Management Group, Inc.,
www.AMGplanning.com
, was founded in 1983. The financial planning practice is a dynamic, privately held company with a well-established customer base. The firm builds long-term relationships with clients and provides them with financial planning advice and counseling. The company is proactive in bringing information and advice to its clients and strives to provide services that exceed their client's expectations.
Email Asset Management Group, Inc.