Hydra Management to Exhibit at this Month's Project Challenge Expo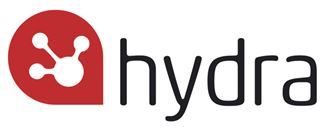 Farnborough, UK – Hydra Management, is slated to exhibit at the upcoming annual Project Challenge Exhibition and conference held at Olympia, London on October 15 and 16. Located in stand number 132,
Hydra team members will be on hand to showcase products
that help clients improve the efficiency of operation and to maximize the utilization of resources. Registration for Project Challenge is free and open to all industry people.
Hydra encourages future clients to register for the Project Challenge Expo and benefit from presentations and exhibits of latest tools, solutions and services at the UK's biggest and most important project event. Visitors to this exceptional event will gain real practical value and a very worthwhile learning experience. With leading exhibiting organizations and 40 inspiring complimentary, high quality presentations to choose from this event provides an unparalleled opportunity to learn from leading industry experts.
"We look forward to seeing everyone at Project Challenge and sharing our latest software advancements," said Shakeel Ahmed, President, Hydra. "Show attendees will be able to test-drive the only resource-centric PPM tool designed to address real-world challenges organizations face when managing projects."
Appointments may be scheduled in advance for demonstrations to avoid long wait times during the show. Guests will be able to learn how Hydra managements systems can pay for themselves on average in as little as six months. The unique resource scheduler and comprehensive business reporting capability deliver efficiencies to all levels of an organization.
For more information and to schedule a demonstration at this month's Project Challenge, visit
www.hydra-management.com
.
About Hydra Management:
At Hydra, we have 20 years of experience, and the unique project resource management software that allows us to deliver consistent solutions that you can have up and running after only one week. Hydra project and resource management software offers consistency in performance, so that you get a fast return on your investment, typically in no more than six months. At the same time, it is user friendly and totally scalable. Start enjoying the benefits of our software in only one week and learn firsthand the value that 100 customers and 50,000 users from across three continents have already experienced.