Law Offices of Garrett T. Ogata Specialize in Helping Women Fight D.U.I. Charges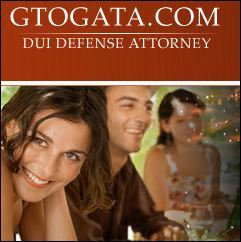 Las Vegas, NV – Law Offices of Garrett T. Ogata, a leading group of Las Vegas DUI attorneys, specializes in
defending women drives in DUI cases
. Many studies have shown that women metabolize alcohol differently than men for a variety of physiological reasons. However, field sobriety tests have not caught up to this research and are designed primarily for men.
On average, a woman has less percent body water (52% for the typical woman versus 61% for the typical man). Therefore, alcohol is will become more diluted in a man's body, even if the two individuals are the same size and weight. Women also commonly have less alcohol-dehydrogenase, the enzyme responsible for breaking down alcohol, so women metabolize alcohol at a slower rate.
According to Garrett T. Ogata, current chemical and field sobriety tests do not take these factors into account when determining if a DUI driving offence has occurred. Breath-testing machines were designed for the lung capacity of the typical man, which is much larger than that of a typical woman's. For this reason, the breathalyzers tend to read a woman's blood alcohol at a higher level. More significantly, police officers usually are not trained to accurately assess women for DUI. Since women process and react to alcohol differently, it is much more difficult for an officer, even an experienced one, to properly judge a woman's intoxication level.
Women who have been charged with a DUI in the State of Nevada have an opportunity to successfully fight these charges based on the physiological differences that make them process alcohol differently. Law Offices of Garrett T. Ogata has the expertise in women's DUI issues necessary to effectively advise their clients based on the nature of their unique case.
For more information on DUI defense for women in Nevada, visit
www.gtogata.com
.
About Garrett T. Ogata:
Mr. Ogata is the most successful DUI and Criminal Defense lawyer in the state of Nevada. His reputation for total fearlessness in a courtroom has garnered the attention and respect of everyone in the legal community. He provides the most thorough analysis of each case he represents, with a legal defense unmatched by most in his area of expertise. As a member of the Nevada, California, and Utah State Bars, his experience is unmatched.