Federal Charges against JP Morgan Chase & Co. Show Further Banking Reforms Needed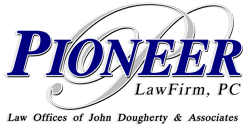 New York – November 25, 2013 – Pioneer Law (
PioneerLawFirm.com
), a Colorado firm providing bankruptcy, FDCPA, real estate, and business law services, points to recent rulings against JP Morgan Chase & Co. as evidence that banking and financial reforms over the past decade have not done enough to protect American consumers. Even with the creation of a new Federal bureau to protect consumers and establish banking reforms, the Government is still taking action against America's largest lender for hundreds of millions of dollars.
JP Morgan Chase Bank, N.A. and Chase Bank, USA, NA. have been ordered by the Consumer Financial Protection Bureau (CFPB) to refund
an estimated $309 million
to more than 2.1 million customers for illegal credit card practices. Chase charged customers for services they never requested, charged customers automatically, did not wait for written authorization as required, and in some cases, never provided the services for which the customers were charged. "This order takes action against such practices and requires Chase to fully refund more than $300 million to consumers who were charged illegal fees," said
CFPB Director Richard Cordray
. The intention of the ruling and imposed fees is to ensure that JP Morgan Chase will end unfair billing practices, complete repayment plus interest to two million consumers, submit to an independent audit, improve oversight of third-party vendors, and pay millions in penalties to the U.S. Government.
The news came on the same day U.S. and U.K. officials announced
$920 million in fines
over the JP Morgan Chase "London Whale" trading incident. In this case, the bank improperly managed trading operations and allowed one trader to
lose over $6 billion
in a series of derivative transactions involving credit default swaps. While JP Morgan has settled the civil charges, no criminal charges have been brought against the company or the individual trader, and none of its current officers were penalized by the authorities.
Sadly, JP Morgan Chase is not the only bank guilty of improperly charging consumers. Last year, Discover was forced to refund $200 million to consumers and pay a $14 million fine. In July of 2012, Capital One was
ordered to refund $210 million
to customers plus pay millions of dollars in fees.
"Since the financial crash, the government supposedly took steps to prevent the banks considered 'too large to fail' from impacting consumers and a delicate global economy. Yet despite Dodd-Frank and other reforms, we have clear cases of major banks, the largest banks, making mistakes that cost consumers hundreds of millions or billions of dollars. Our current changes to 'oversight' are clearly insufficient and full reform is needed." said John Dougherty, Founding Attorney at Pioneer.
About Pioneer Law
Pioneer Law is a legal firm specializing in Bankruptcy, Business Litigation, FDCPA, and Real Estate law. For those paralyzed by debt, disputing with a business, troubled by a collector, or involved in the sale of real estate, the specialists at Pioneer Law are prepared to advise, represent, and give peace of mind. For more information visit
PioneerLawFirm.com
.