Coastal Printworks, Inc Adds Apparel Design Studio to Website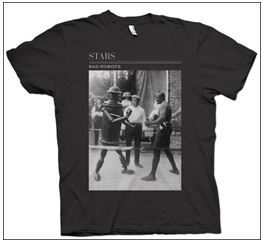 North Hollywood, CA -
Coastal Printworks, the popular screen printing and embroidery company
, has recently expanded their website, adding a new Apparel Design Studio program set to allow customers improved custom design capabilities. The Apparel Design Studio is a user-friendly interface giving customers the option to select from thousands of images, or upload their own images to use on t-shirts, bags, hats, and more. This comes as good news to people around the nation seeking high quality, custom apparel design choices for organizations, businesses, or personal use.
"We introduced the Apparel Design Studio to our website so customers will have a convenient, quick and easy way to design their own t-shirts online," said Robert Sarley, President of Coastal Printworks.
The Apparel Design Studio was generated as a helpful online tool to guide users through the beginning stages of the design process. Once connected, customers are presented with numerous selection options, including: apparel style, color, logo, clip art and text, and more. The program is equipped with quick access to an extensive library of images, or personal image upload capabilities, making its design application possibilities virtually unlimited.
Upon completion of a custom design, users can easily request a quote for the sizes and quantity of the products. In addition, customers can contact a Coastal Printworks expert for further assistance on any aspect of the process.
This website addition comes on the heels of Coastal Printworks' expanded digital printing capabilities, in which they recently added three Brother 782 Digital Printers for their 15,000 square foot facility in North Hollywood, California. The new high capacity printers increase their digital printing output by approximately 3,000 shirts per day, enabling the printing specialists the ability to meet the demands of nearly any sized project.
Coastal Printworks is proud of their new Apparel Design Studio and they recommend interested parties visit their website today and watch their demo video for more information on how the program works, and to learn more about their award-winning "museum quality" products and services.
About Coastal Printworks:
Based out of North Hollywood, CA, Coastal Printworks is a family owned and operated business dedicated to providing high quality t-shirt screen and direct to garment printing and embroidery services to customers throughout the greater Los Angeles area and beyond. They are dedicated to quality, attention to detail, customer service and consistency. Their website is designed to help customers find the right screen printer for their project or campaign to maximize quality and value. They offer personalized services to go above and beyond traditional customer service expectations. For more information, visit
http://www.coastalprintworks.com/
or call them at 888 503-0781.
Email Coastal Printworks, Inc.