Local Reno Dentist, J. Brian Allman, Teaches Around The Globe to Promote Awareness of Whole-Body Approach To Dentistry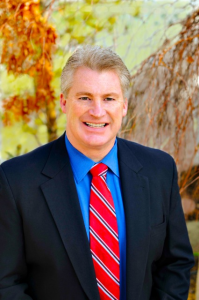 Reno, NV – J. Brian Allman, DDS, has been speaking throughout North America for over seven years, teaching dentists in U.S. and Canada how to better serve their patients by working together with other health practitioners for a whole-body approach to oral health.
Dr. J. Brian Allman, founder of TMJ Therapy and Sleep Center of Nevada and Vibrant Family Smiles, is a Reno, NV dentist who specializes in treating patients with TMJ,
sleep apnea,
and chronic craniofacial pain. His oral health philosophy focuses on comprehensive treatment that takes whole-body wellness into account. Dr. Allman explains, "We want to make sure that our patients are properly cared for in a comprehensive way. We don't want to offer them a treatment that is a quick-fix to their oral health concerns, only to see them return a few months later, still in discomfort."
In the effort to teach others about his complete method of care for dental patients,
Dr. Allman
has recently returned from a speaking engagement in Boston. During his lectures and hands-on courses, Dr. Allman urges his audience of dental professionals to work with other specialists and general medical doctors to keep them involved in what is happening for their patient's health concerns. Dr. Allman adds, "Dental professionals aren't the only medical specialists who are working toward the health of a patient. Dental patients who are undergoing treatment are likely to also be working with general doctors or other professionals for health concerns. The best way to offer treatment for overall well-being is to keep everyone in the loop."
Understanding the importance of open communication at his own practice, Dr. Allman encourages these same good habits for other dentists. He states, "The right way to care for a patient is to keep up good communication with other local specialists. There are no short-cuts in the pursuit of optimal care for your patients."
At Vibrant Family Smiles, Dr. Allman puts his whole-body approach to dentistry at the forefront of his care for others. All introductory exams for new patients are thorough, in the effort to get a complete picture to plan the best treatment path.
About Vibrant Family Smiles
Dr. Allman attended Santa Clara University and received his doctorate from the UCLA School of Dentistry. He has been practicing in Reno for over 26 years and has continued to develop his skills by attending continued education programs — all-in-all, a commitment of over 5,000 hours. His approach to dental care involves a blend of high-tech diagnostic equipment, patient study and review, and non-surgical therapy. He is a Diplomate of the American Academy of Dental Sleep Medicine, the American Academy of Pain Management and a fellow of the International Association for Orthodontics, the Academy of General Dentistry, the American Academy of Craniofacial Pain, the American Academy of Functional Orthodontics, the International College of Craniomandibular Orthopedics, and the American Society for Geriatric Dentistry.
For more information on the comprehensive, whole-body dental care offered by Dr. Allman and Vibrant Family Smiles, visit their website at vibrantfamilysmiles.com.
Email Vibrant Family Smiles