Software Development Company DBSIT Provides Perth's Investment Banking Industry with Technology Solutions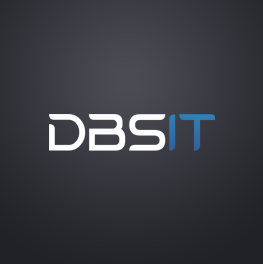 The unique and specific needs of the investment community in Perth have given rise to some of the nation's most advanced banking institutions. Boutique Financial Organisations and Hedge Fund Providers are now driving demand for innovative technology solutions that will take their service offering to new heights. Local
Software Development Company, DBSIT
, is the provider of choice for these industry leaders. With many years of experience in this highly specialised field, the team at DBSIT has devised solutions for numerous high profile financial institutions in Western Australia.
As the epicentre of the resources boom, Perth has enjoyed a new level of wealth that has forever changed the economic landscape of the city. Despite the effects of the global financial crisis (GFC), the region is now poised to become an important financial hub in Asia Pacific. Investment Banks are recognising the need to have customised software development solutions that will keep them competitive on the global stage. Core account processing systems, compliance software, data management and security are just some of the wide and varied IT requirements of the Investment Banking Industry. Custom SharePoint Design and Oracle Database Development are two of the most popular specialist services offered by DBSIT.
Firms often begin the relationship with DBSIT by requesting an in-depth assessment of current IT infrastructure and systems. This process then culminates in an extensive evaluation of strengths and weaknesses of the current technology. Consultative planning then pushes the project along, with the DBSIT professionals guiding the firm into the implementation phase. Full staff training is also available.
Many financial commentators have noted that the Banking Industry in Perth is moving beyond the uncertainty of the GFC to a more positive, stable future. DBSIT Senior Consultant, Mike Ronald explains:
"We have noticed an increasing optimism amongst our clients in the finance sector, and this is allowing the decision-makers to commit to significant investments in technology upgrades. The most progressive firms are recognising that only the best prepared organisations will flourish in the next economic expansion."
For those Investment Banks that are yet to establish a permanent base in Perth, remote IT support is crucial to their ongoing operations. Many senior staff come in to Western Australia on a fly-in, fly-out basis, and these executives require the provision of fast and reliable data connections. As firms transition to offices in Perth, the DBSIT team provides full Managed IT Services that are uniquely tailored to the needs of the organisation. Ongoing IT Consultation and Support ensures their IT set-up is fully scalable to future needs.
Unlike some of their larger competitors, DBSIT is committed to providing affordable technology solutions that can be adapted to the smallest of budgets. Far from aiming their services only at the big players, these professionals welcome the opportunity to work on projects of all sizes. Many owner-operators and small businesses have benefited from their expertise.