Local Thomasville Dentist Reaches Out to Patients through Online Web Presence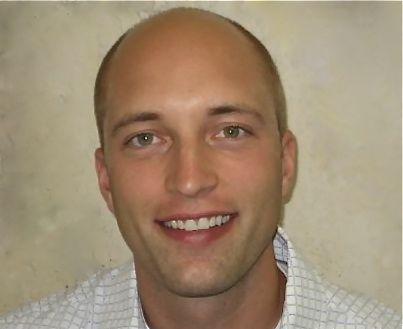 Thomasville, NC - As the popularity of online search continues to rise among people who are seeking valuable information about health services, Nicholas J. Hurley, DDS, responds with an intuitive, interactive website.
Cosmetic dentist
, Nicholas J. Hurley, DDS, has announced the launch of a new, patient-focused website, which contains interactive features including patient education videos and that help patients make better informed decisions about their oral health. The website also utilizes extensive search engine optimization techniques to reach patients and local consumers who are searching for relevant information about cosmetic dentistry and orthodontic services in Thomasville, North Carolina.
Dr. Hurley understands that an informative website can serve as a tool for educating patients, as well as a way for the community to familiarize themselves with his practice before they come in for a first consultation. He states, "It is important for new patients to learn about their dentist before their first visit or consultation. It allows them to learn valuable information about the kinds of procedures and treatments available based on the doctor's specialties, which ultimately makes them feel comfortable with their doctor and the practice."
Current and prospective patients now have access to information about tips for at-home care, available procedures for improving and restoring full-mouth health, and other informative content when they visit the website. Some of Dr. Hurley's services include:
Cosmetic Dentistry
Periodontal Disease Treatment
Root Canal Therapy
Dr. Hurley is also utilizing his website to educate the community on the importance of oral health. The website includes a frequently asked questions page with topics ranging from oral hygiene to dental procedures.
In supplying educational information for his patients, Dr. Hurley ensures that every patient experience is positive and the appropriate treatment path can be recommended. He explains, "We believe that patients and users can benefit from visiting our links and frequently asked questions page because it's a concise way for them to have their questions answered accurately. In this way, they came come into our offices feeling confident and prepared about their oral health concerns."
About Nicholas J. Hurley, DDS
Dr. Hurley received his doctorate from the University of Detroit Mercy School of Dentistry in Michigan. His love of the dental field and his comprehensive range of skills allow him to provide high-quality dental services to current and prospective patients in Thomasville. The team of dental professionals at Dr. Hurley's office takes patient education and preventive care as their top priority. Patients are treated to a welcoming environment that nurtures the best possible care for their smiles and overall oral health.
For more information on good oral health care and the services available at Nicholas J. Hurley, DDS' Thomasville dental office, visit the website at
www.thomasvilledentist.com
.
Email Nicholas J. Hurley, DDS, PA