Eastern Dentists Insurance Company to Exhibit at the 2014 Yankee Dental Congress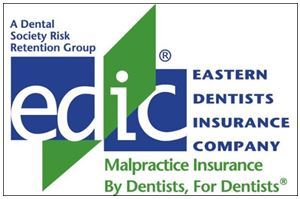 Westborough, MA - Eastern Dentist Insurance Company
(EDIC), a trusted dental liability insurance broker
, is set to exhibit at the 2014 Yankee Dental Congress at the Boston Convention & Exhibit Center, January 30 – February 1, 2014. The show is organized by Mass Dental Society, an endorsed carrier of EDIC in Massachusetts. The show is expected to attract thousands of dental professionals for a weekend of educational forums and networking events.
During the Congress, Barry Regan, the director of claims and risk management for Eastern Dentists Insurance Company, will lead a course on Risk Management: Recognizing and Managing Dental Infections. The session is scheduled for Thursday, January 30th, 1-4 p.m. Regan and Dr. Edward Lahey, DMD, MD will discuss how to properly recognize the early signs of both common and rare infections of dental origin, and how then to diagnose and treat them. Several case studies of dental malpractice suits involving the allegations of failing to properly diagnose and treat an infection will be presented.
Prior to the start of the Congress, on Wednesday January 29th, EDIC will also sponsor a special reception and lecture session for dental school students, at which Dr. Levin will discuss the new rules of today's dental economy and how it will affect graduating dentists. This course will highlight proven business methods that create thriving practices. The session is free, and students will receive academic credit for attending this informative lecture.
EDIC will also be there as the Massachusetts Dental Society celebrates its 150th anniversary. The free special reception will be held on Friday, January 31th from 5-7 pm, at the Boston Convention & Exhibition Center Ballroom. To register for the Yankee Dental Conference and connect with EDIC in person, register for the event online.
About Eastern Dentists Insurance Company
Founded in 1992 by the Dental Society of Massachusetts, as a "By Dentists, For Dentists"®, company, Eastern Dentists Insurance Company (EDIC) has grown to thousands of members in Massachusetts, Rhode Island, Connecticut, New Hampshire, Vermont, Maine, New Jersey, New York, Pennsylvania, Virginia, and North Carolina. The company was expressly formed to control the rising costs of dental malpractice insurance and allow our colleagues to control our own destinies and to allow dental colleagues to control their own destinies. Visit
http://www.edic.com/
to learn more about EDIC.
Email Eastern Dentists Insurance Company