Star Helicopters to Provide Movie Production Services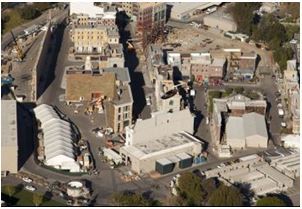 Los Angeles, CA – Local helicopter tour company, Star Helicopters, will begin to offer their services to film studios seeking to produce movies from the sky. From your big blockbusters to your small indie films, Star Helicopters specializes in creating stunning aerial photography.
Each film has its own needs. Increasingly, film producers find it frustratingly difficult to obtain a reliable yet affordable helicopter service that will give them the shot they need to provide the production that little bit of extra quality. Now Star Helicopters fills that gap.
Star Helicopters relies on its own star cast of helicopter pilots. All of their pilots are FAA Part 136 Certified, which, like the Screen Actors Guild card, is the license requiring the appropriate skill to join the industry. Not only are they personable, but they also have extensive experience flying different types of helicopters across a variety of landscapes. Since they have flown helicopters in Los Angeles for years, Star pilots know the area well and know what looks good. This means that film producers and directors can work directly with pilots they trust to give them smooth, visually beautiful aerial photography.
Star Helicopters Co-Founder and Managing Partner Keith Harter explained it this way: "I have done movies up and down the entire Los Angeles area and coastline. Working in movie production is fun because directors and producers usually know exactly what they want, how they want it. Then I love watching the film afterwards and seeing our hard work take the movie to the next level on the big screen." He reports he will continue to work closely with film producers long into the future.
About Star Helicopters
Star Helicopters offers a range of helicopter tours, training, charter flights and aerial services. At competitive rates, experienced pilots and teachers will take you for a stunning excursion over the Los Angeles area or teach you how to do it yourself. For additional information , visit
www.star-helicopters.com
.