New MFour Tool Makes Accessing Mobile Research Easy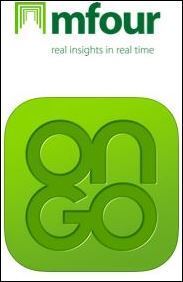 MFour Mobile Research, a pioneer in mobile research, recently introduced a real-time reporting tool that helps users get research data in just about any format they desire. This context, added to the immediate and accurate research MFour provides, can greatly help companies seeking the best data to help guide their decision-making.
MFour has the largest mobile panel in the United States — more than 425,000 panelists — and can provide businesses with real time, point-of-emotion research based on their reactions to store cleanliness, customer service, product availability and a host of other factors. MFour survey features include barcode scanning, video and audio recording, and traditional question-and-answer surveys.
Our new reporting tool makes accessing the information gathered by our mobile research app easier than ever, giving users the ability to organize data into the format that best meets their individual needs. The new reporting tool allows users to create crosstabs, filter incoming live data, create split screens for differing views, take a look at collapsed variables, and review video and audio footage. Users can customize how information is presented, creating bar graphs, pie charts or other graphic representations.
Mobile technology is making it easier than ever for companies to get more accurate and specific information on consumer desires, experiences and trends. The technology also allows companies to get real-time reaction, helping to eliminate recall bias. However, this information is only as useful as corporate leaders' ability to understand it and explain it to others. MFour's new reporting tool gives leaders more options to analyze and use mobile research information, allowing them to present it in a context that they and their employees, investors and vendors can understand.
About MFour
MFour provides point-of-emotion surveys using the latest in mobile research technology, including surveys that use bar code scanning, picture taking and video capture. MFour research provides clients with accurate, real-time information they can use for data-driven corporate planning. For more information, visit
http://mfour.com/
or call 714-754-1234.
Email MFour Mobile Research