Jan-Pro Launches Exclusive Enviroshield™ Service In Canada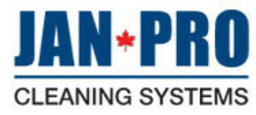 SCARBOROUGH, Ont. – Jan-Pro Canada Inc. (Jan-Pro) has announced the incorporation of EnviroShield; a unique electrostatic spray disinfecting system, as an additional service now available in Canada.
EnviroShield is an exclusive disinfecting system in which the disinfectant surrounds and clings to surfaces to kill harmful bacteria. The disinfecting agent used in the system meets the required Environmental Protection Agency (EPA) standards and contains no harmful effects. Being environmentally safe, the disinfectant requires no special handling or ventilation. The EnviroShield System achieves 100 per cent disinfection coverage due to the electrostatically charged spray droplets, which have a force attraction that is 75 times greater than that of gravity.
"EnviroShield uses the most advanced technology available today, combining electrostatically charged particles with the safest and most effective disinfectant to eliminate harmful microbes in your work environment," said Dennis Thompson, Chief Operating Officer of Jan-Pro International. "This enables Jan-Pro to spray desk tops, bathrooms, computer keyboards, office equipment, and all other areas of your office to provide a microbe-free environment. It even kills mold and eliminates odors at the source."
The EnviroShield Disinfecting System was first introduced to Canada by Jan-Pro. The system is a proven, effective method of disinfecting that has been used in many environments requiring infection control – including medical facilities. Now exclusively introduced for commercial use in Canada by Jan-Pro, EnviroShield is being chosen as a germ-preventing measure by business owners across the country as they prepare for the upcoming winter flu season.
"Business owners know that cleaning means removing surface dirt and debris, but disinfecting goes a step further. It's the best way to feel confident about killing germs and preventing illness," said Jean Roberge, President of Jan-Pro Canada. "Jan-Pro is thrilled to offer businesses 100 per cent disinfection coverage with our EnviroShield Systems now that flu season is just around the corner."
By incorporating EnviroShield into their services, Jan-Pro can control the spread of infections and kill harmful bacteria, including MRSA.
About Jan-Pro:
Jan-Pro was founded in 1991 by Jacques Lapointe in Providence, R.I., with a desire to offer the highest quality cleaning techniques and systems available. Currently, the Jan-Pro team is comprised of business leaders that have experience from around the world, as well as seasoned cleaning industry executives. Today, the company structure is comprised of Master and Unit franchisees. To learn more, visit the Jan-Pro website at
http://www.jan-pro.ca
For more information, please contact:
Colin Bates
Media Relations, Jan-Pro
416-291-8405 ext. 101
Email JAN-PRO Cleaning Systems