Local Fresno Periodontist Reaches Out to Patients through Online Web Presence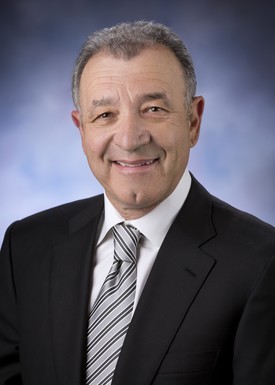 Periodontist, Paul Michaelides, DDS, MScD, has announced the launch of a new, patient-focused website. The new site contains many information-rich features including valuable first-time patient forms and procedures that help patients make better informed decisions about their oral health. The website also utilizes extensive search engine optimization techniques to reach patients and local consumers who are searching for relevant information about Fresno, CA periodontal services.
Dr. Michaelides
explains, "Whether they're looking for a specialist, or just someone they feel like they can trust, the fact is that more and more people are using the internet to find and connect to an oral health professional. We built our practice on the notion that we're there for our patients and we want our online presence to be a reflection of that."
Current and prospective patients now have access to information about what to expect on their first visit, explanations of procedures, before and after photos of periodontal treatment, and other informative content when they visit the website. Some of Dr. Michaelides' services include:
Periodontal Disease Treatment
Oral Conscious Sedation
Dr. Michaelides is also utilizing his website to educate the community on the importance of the mouth-body connection for overall health. The website includes a page with preventive care information that explains how you can maintain a good oral health routine at home and what this means for your total body well-being.
"We want our website to be the one people visit in our area to get their periodontal questions answered. We've compiled extensive information for patients who are visiting a periodontist for the first time that we hope that helps them make the decisions they're trying to reach", Dr. Michaelides adds.
About Paul Michaelides, DDS, MScD
Dr. Michaelides has been serving his community with high-quality periodontal care for over 30 years. He attended the University of California, Berkeley and earned a Master of Science in Dentistry from the Boston University School of Graduate Dentistry. He is a Diplomate of the American Board of Periodontology and a member of the Dental Honor Society, Omicron Kappa Upsilon, American Academy of Periodontology, California Society of Periodontists, American Dental Association, California Dental Association, and the Fresno Madera Dental Society.
For more information about periodontal disease treatment and how to maintain good oral health, please visit Dr. Michaelides' website at
pmichaelides.com
.
Email Paul L. Michaelides, DDS, MScD