Local Salem Dentist Works with Sleep Physicians to Treat Sleep Apnea from his Salem Dental Office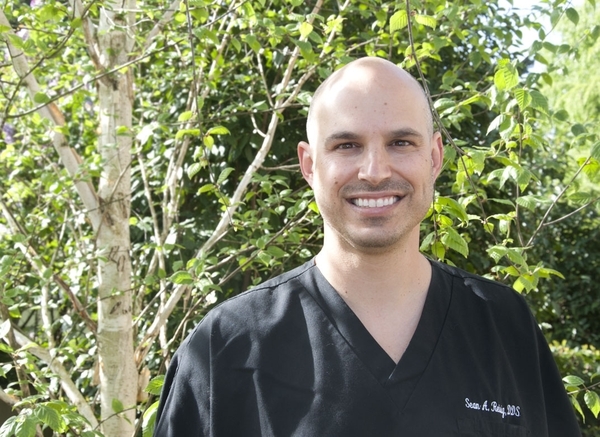 Salem, OR - Dr. Sean Reisig, of South Salem Dental Care, understands the serious side effects of sleep apnea and has begun working with sleep physicians in the area to treat patients with this disorder.
For people who suffer from sleep apnea, the symptoms of the disorder can negatively impact daily life in a significant way. Because people with sleep apnea stop breathing while sleeping, a good night's rest is almost impossible. Sleep apnea sufferers are at a higher risk for a number of other health problems, including hypertension, heart disease, and liver damage. Traditionally, sleep apnea is treated with the use of a CPAP machine, a bulky device meant to be worn over a patient's nose and mouth at night.
For the past year, South Salem Dental Care has been working in collaboration with local sleep physicians to get patients the oral appliances they need to more comfortably treat sleep apnea.
Dr. Reisig
explains, "Patients first visit a sleep physician to complete a diagnosis. They can then be referred to our office for an exam to make sure they're a good candidate for oral appliance therapy. By working with the sleep physicians, we can treat the patient with total-health dentistry and medicine. We integrate the two together to take a comprehensive approach and communicate with each other throughout the entire process so the patient has the best continuity of care."
Dr. Resig has completed extensive training for the
treatment of sleep apnea
. He understands that many people avoid treating their sleep apnea because the CPAP solution doesn't appear to be a comfortable solution to their problem. By offering the oral appliance therapy in conjunction with aid from sleep physicians, Dr. Reisig is able to provide comprehensive care that more accessibly treats the complicated side-effects of sleep apnea. He adds, "My practice is happy to offer our patients oral appliances to correct their sleep apnea problems. The appliance is similar to a retainer and is worn at night to keep airways open so you can breathe easily while sleeping. In collaborating with local physicians, I know I am providing the highest level of care for my patients so that they can achieve better overall health."
For patients with sleep apnea, suffering from the persistent drowsiness and headaches that are associated with the disorder are no longer inconvenient to treat. South Salem Dental care is happy to provide the comprehensive services needed to provide better health for their community.
About South Salem Dental Care
Sean A. Reisig, DDS attended Loma Linda University and has been practicing dentistry in Salem for over 14 years. He focuses on one-on-one dental services that do not make patients feel rushed or pressured into treatments. His team of qualified dental professionals offers family-friendly care in a welcoming environment to help you achieve your best oral health. Dr. Reisig is a member of the American Academy of Dental Sleep Medicine and continues his education on dental treatments in order to better serve his patients.
For more information about South Salem dental care, and how you can treat your sleep apnea symptoms, please visit the website at drreisig.com.
Email South Salem Dental Care