Benefit Packages Now Offers Free Health Quotes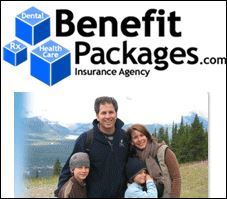 Calabasas, CA - BenefitPackages.com now provides even better services with free health quotes. Choosing a health insurance plan can be a tedious and confusing chore. In years past, it would take hours for the consumer to sort through various California health insurance plans and compare the costs of Blue Cross Blue Shield of California to those of Covered California, for example.
Healthcare can be expensive in the United States, especially in California; choosing the right healthcare plan provides maximum coverage at minimum expense. On average across the nation, a one-day stay in a for-profit hospital costs $1,629; in California, one day in a for-profit hospital will cost the average person $1.975. Having a good California health insurance plan will save consumers thousands of dollars each year in medical costs. Despite the financial security that a health insurance policy brings, California had the largest number of people under the age of 65 without health insurance in 2011. This means more than 7 million young Californians were at risk for financial problems due to healthcare costs.
Anthem Blue Cross California offers a variety of health plans and benefits to fit almost every need. The Anthem Blue Cross Blue Shield Premier Plus plan features robust benefits for routine and unexpected medical care, annual vision screening, and an unlimited number of visits to a doctor's office. Anthem Blue Cross also offers several other plans with varying levels of beneficial health insurance. California healthcare is changing fast, and Benefit Packages keeps you covered throughout these changes.
About Benefit Packages:
BenefitPackages.com
now offers free health quote to help Californians purchase the perfect health insurance plan – one that balances coverage with low costs. Logon to BenefitPackages.com now and find the right insurance plan for you and your family.