Advantage CCS Releases White Paper on Credit Counseling Services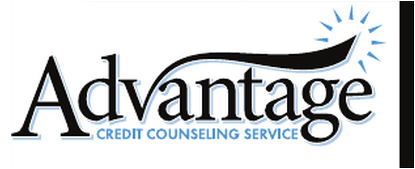 Advantage CCS, a non-profit credit counseling agency, published a white paper that highlights different financial services that certified financial advisors and credit counselors can provide to those struggling with debt or otherwise facing difficult monetary decisions. Even though consumer credit counseling services are widely available, even free from some agencies, they are underutilized by the people who could benefit from them the most. The white paper aims to clarify what services are available from consumer credit counseling agencies, which users may not know about. These financial services include:
Financial counseling: analyze expenses and income, form a budget, and develop a strategy to save and spend smarter
Credit review: individuals review their credit report with counselors so that clients can better understand their report, see what has contributed to their credit score, and detect any inaccuracies that may be negatively affecting their score
Retirement planning: analyze current retirement savings plan, form plan to protect retirement savings from current spending and debt, and make changes to optimize retirement funds
Debt Management Plans: individuals behind in debt payments or threatening to fall behind may qualify to enroll in a debt management plan, in which counseling agencies work with creditors to lower interest and waive fees for lower monthly payments, letting clients pay off debt faster
Housing counseling: clients planning to buy a new home or facing foreclosure can receive help planning for these major financial events
Bankruptcy counseling: in addition to bankruptcy prevention counseling, agencies also provide pre-filing counseling and pre-discharge counseling, which are the two types of counseling required of those filing for bankruptcy
People generally have limited access to financial education in their daily lives, and the results of poor planning can leave families in crippling debt or with no savings for retirement. Some may live from paycheck to paycheck with their money already tied up in credit cards and mortgages before they've even received the deposit. Consumer credit counseling agencies can help people climb out of financial holes or help prevent these situations entirely.
To read the full white paper and learn more about consumer credit counseling services, follow this link:
http://www.advantageccs.org/white-paper-what-a-certified-credit-counseling-agency-can-do-for-you
Advantage CCS is a non-profit credit counseling firm that provides Debt Management Plans, bankruptcy counseling, financial education, and budgeting services. If you are struggling to eliminate your debt, contact a certified financial advisor at Advantage CCS:
http://www.advantageccs.org/