Minneapolis Periodontist Offers a New Type of Dental Implant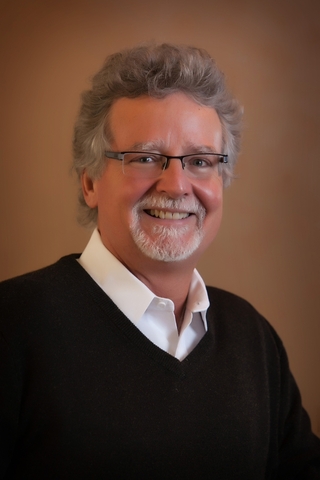 Minneapolis periodontist, Mark Wilson, DDS, of Metropolitan Periodontists, is announcing that he will now be offering Trabecular Metal™ Implants from Zimmer Dental Inc. Dr. Wilson has always striven to bring the latest in dentistry to his patients in Minneapolis. He was the first periodontist to introduce LANAP to Minnesota, and he began offering the revolutionary
All-on-4
dental implant procedure years ago. He also helped introduce Wilckodontics, an accelerated orthodontic procedure, to Minnesota. Dr. Wilson will now be one of the first periodontists in Minnesota to offer the new Trabecular Metal™ Implants to patients wanting to replace missing teeth.
"I chose to offer Trabecular Metal Implants at my practice because of what they offer my patients. The stability they provide and the quicker healing times as a result of the design are really innovative. I've always been a firm proponent of better dental technology, especially if it provides a better experience and better results for the patient," Dr. Wilson said.
Traditional
dental implants
rely on bone ongrowth for stability. The implant, resembling a screw, is surgically placed in the jawbone and allowed to heal until the bone heals and covers the post. Trabecular Metal dental implants, however, use a three dimensional, porous material that resembles a sponge to encourage bone ingrowth. Blood and bone can move through the post which encourages faster healing and better stability when integrated with the jawbone via a process known as osseoincorporation.
"I was excited to learn about trabecular metal technology the first time I heard about it, and now that it is being used for dental implants, I'm doubly excited because of the experience it can give patients," Dr. Wilson said.
Trabecular Metal dental implants
will be offered as an implant dentistry service at Metropolitan Periodontists. For missing teeth, Dr. Wilson provides single tooth replacement, multiple tooth replacement, full arch replacement, All-on-4, and can provide fixed and removable solutions for dentures.
About Dr. Mark Wilson and Metropolitan Periodontists:
Dr. Wilson brings over 30 years of dental experience to Minneapolis patients. He received a B.S. in chemistry at North Dakota State University. His dental school training was completed in 1977 and he received Masters of Science degree in Periodontology in 1980, both from the University of Minnesota. He is a member of the American Academy of Periodontology, Midwest Society of Periodontology, Minnesota Association of Periodontists (including 5 years as Secretary and 2 years as President), American Dental Association, Minnesota Dental Association and the Minneapolis District Dental Society.
For more information about Dr. Mark Wilson and Metropolitan Periodontists, please visit their website metroperio.com.
Email Metropolitan Periodontists