Healthy Holiday Eating Made Easy By Adding Fresh Fruit to Your Holiday Spread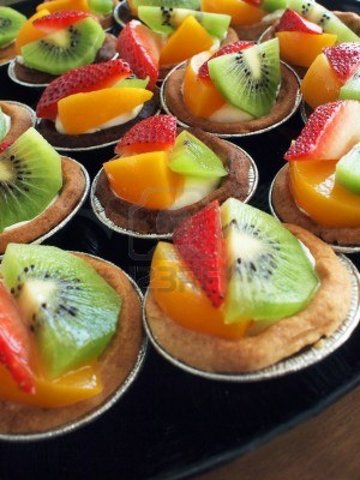 Los Angeles, Calif. (December 14, 2013) – With the holiday season in full swing, healthy eating options may be limited, but not impossible. Simply Fresh Fruit says fresh cut fruit can make a visually stunning dessert buffet that is both delicious as well as lower in calories. Simply Fresh Fruit's Chef's Choice line of Citrus Wheels, Pineapple Half-Rings, Mango Spears, Melon Balls and Kiwi Wedges can be incorporated in many ways and made holiday-ready by using spices of the season.
By adding a dark chocolate fondue with fresh fruit, you can satisfy that sweet tooth in a healthier, fun-filled way. Incorporate your favorite fruit in a tart or smoothie to offer a lighter option to otherwise indulgent and calorie-laden choices. Add cinnamon and nutmeg to add an extra zing of holiday flavor.
The products available in the Simply Fresh Fruit Chef's Choice line are:
Citrus Wheels: Includes sliced orange and grapefruit rounds that add color and bright citrus flavor.
Pineapple Half-Rings: A sweet addition to desserts and savory dishes alike.
Mango Spears: Rather than the usual diced mango chunks, delicious spear-cut mangoes pair well with sweet and salty flavors.
Melon Balls: A fun way to serve fresh cantaloupe and honeydew melons and add visual variety to a catered spread or a single dish.
Kiwi Wedges: Usually served round, our kiwi spears are colorful and bright in flavor.
Simply Fresh Fruit is a leader in the fresh-cut fruit market in California. The Chef's Choice line is designed for the modern chef and caterer, who want to serve the best quality product without sacrificing time and effort. With over 100 years of collective experience and over one million pounds of fresh fruit processed each week, the staff at Simply Fresh Fruit is dedicated to providing the best quality and freshest ingredients to all customers.
For complete nutrition information and more fresh fruit products, please visit
www.simplyfreshfruit.com
.
COMPANY BIO: Simply Fresh Fruit offers the most extensive line of fresh cut fruit available, and is one of the largest fresh-cut fruit providers in the U.S. Our made-to-order fruit is hand cut and organically sanitized to ensure the highest quality. Our ripe and savory fruit blends offer a convenient and delicious way to add fresh ingredients to your plate.