Lighting Pros 360 Announces Latest 'Manufacturer Of The Month'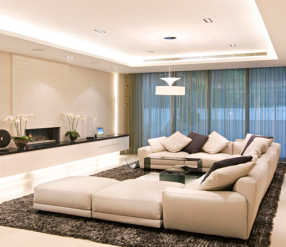 Catskill, NY -
Lighting Pros 360
, New York based lighting and design experts, have recently featured Hudson Valley Lighting, Inc. as their "Manufacturer of the Month" through their popular website. The honor reflects the high quality of design and craftsmanship that has come to signify the premium lighting manufacturer. This accolade comes on the heels of what has amounted to several years of robust growth and critical acclaim for the longtime lighting professionals.
Hudson Valley Lighting is a member of the Littman Brands, a family of companies that produce a wide range of high-grade lighting solutions for both indoor and outdoor lighting needs. Their products have been featured on television, newspapers, online publications, and in home and design magazines, such as Elle Décor, Traditional Home and Luxe Interiors + Design.
Lighting Pros 360 has highlighted some of Hudson Valley Lighting's coveted product line of high-end table lamps. Included are links to special selections from their Deyo, Hindeman, Delano, Alba and Brewster Collections. These products exemplify Hudson Valley Lighting's commitment to aesthetic charm, utility, and first-rate manufacturing techniques.
Lighting Pros 360 is proud to feature Hudson Valley Lighting as their "Manufacturer of the Month." They recommend interested parties visit their website for more information and to peruse their collection of Hudson Valley Lighting products and many more of today's most sought after lighting solutions. Customers are also encouraged to visit Lighting Pros 360's brand new showroom located in beautiful historic Catskill, New York, to see firsthand their collection of accent lamps, light fixtures, modern ceiling fans and more.
About Lighting Pros 360:
Lighting Pros 360 is a leading online source of high quality home lighting and design. They offer a wide selection of premier ceiling lights, wall lights, lamps, outdoor lights, ceiling fans and more. They supply a large variety of styles from trusted brand names. Via their website, shoppers can utilize coupons, hot buys, free shipping on qualifying items, and their low price guarantee on most items.
For additional information, visit
http://www.lightingpros360.com/
About Hudson Valley Lighting:
Hudson Valley Lighting is a premier manufacturer of high-grade, fashion forward interior lighting products. They are a member of the Littman Brands, a family of lighting companies founded by David Littman, a third generation Littman to manufacture lighting products in the United States. Their products cover a wide range of lighting solutions, from modern outdoor light fixtures, to handmade indoor decorative centerpieces and more.