Generous Donation of a Wustenberger-Land-Bred German Shepherd Helps One Veteran Live with Post Traumatic Stress Disorder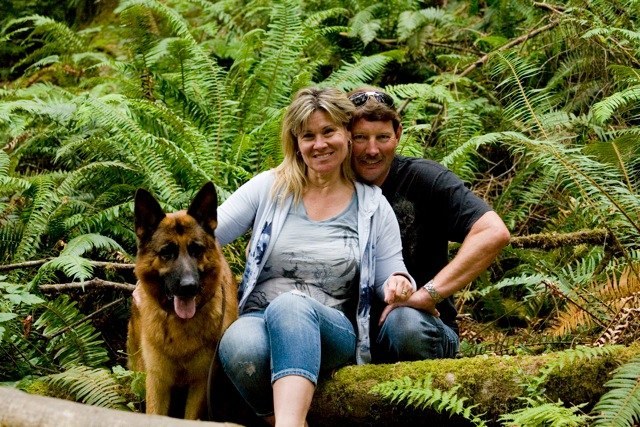 In an exceptionally generous gesture, a successful businessman of Texas' JMK International, Al Micallef, recently donated a
Wustenberger-Land
German shepherd service dog to an American veteran. Wustenberger-Land German shepherds are bred to be exceptional service dogs and companions, and the specially trained female German shepherd named Prudence is offering emotional support and assistance with everyday activities for Greg Vincent, a combat engineer who served in Iraq in 1990.
"It takes Wustenberger-Land German shepherds many years of training to make one of these German shepherds ready for use as a service dog," said Jeannette Kempkes, co-owner and breeder of Wustenberger-Land. As a friend and supporter of the organization, Al Micallef had witnessed the positive benefits of owning a service dog and the quality of expertise and passion Wustenberger-Land exudes through their work. Mr. Micallef was inspired to help and asked Wustenberger-Land if they knew of a veteran he could help by gifting that individual with a service dog.
During Greg Vincent's seven-month deployment in Iraq, he was exposed to Sarin, a nerve agent, as well as battlefield action that led to his disabling Post Traumatic Stress Disorder. Unable to work, Vincent was left struggling with day-to-day activities as well as dealing with mental and emotional fallout from his deployment. Prudence, the Wustenberger-Land service German shepherd gifted to him by Mr. Micallef, has helped Vincent overcome some of these challenges.
"She makes me feel like I have a purpose in life now," Vincent said of Prudence. "My PTSD will most likely always be there, but it's so nice to have her here to greet me in the early morning hours when I can't sleep and she's very loveable also."
For more information about Wustenberger-Land German shepherd family dogs and service dogs, visit
www.wustenbergerland.com
.
About Wusten-bergerLand:
Wustenberger-Land professionally breeds and trains German shepherds and Schutzhund-titled personal protection dogs. Wustenberger-Land dogs are in exceptional health and produce healthy puppies bred to the highest international standards. Wustenberger-Land has been voted one of the top breeders in the U.S. for true German-bloodline German shepherds. Dogs bred and trained by Wustenberger-Land have won first place in work and show categories in various dog shows throughout Germany, Europe, Asia and United Sates.