Mexico Bariatric Surgeon Dr. Omar Fonseca Launches New Website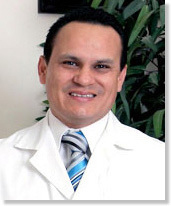 Dr. Omar Fonseca and his entire team are pleased to announce the launch of their new website, located at
http://minigastricbypassmx.com
. The website changes were made to better serve his current and potential weight loss surgery patients in Mexico and throughout the United States.
Dr. Fonseca's new website provides in-depth information on mini gastric bypass surgery, a weight loss procedure that Dr. Fonseca specializes in. Visitors to the website will be able to learn about who is a candidate for the procedure, what the procedure entails and how mini gastric bypass surgery differs from other bariatric procedures. All of this information can help patients make an informed decision about how to reach their health goals.
The new website also features an extensive before and after photo gallery and testimonials section so that potential patients can learn more about what to expect when under the care of Dr. Fonseca and his experienced team.
Lastly, Dr. Fonseca has included information about this education, training and experience, as well as the experience of his staff. As a premier bariatric surgeon, he is pleased to share this information with his patients so they can rest assured that they are in good hands.
More about Dr. Omar Fonseca
Dr. Omar Fonseca is an experienced weight loss surgeon who is proud to help men and women transform their lives through bariatric surgery. He is a leading provider of mini gastric bypass surgery, a less-invasive bariatric procedure that reduces the risk of complication and limits recovery time. To learn more about Dr. Fonseca and the procedures he offers contact his practice today at 1-855-865-9095.